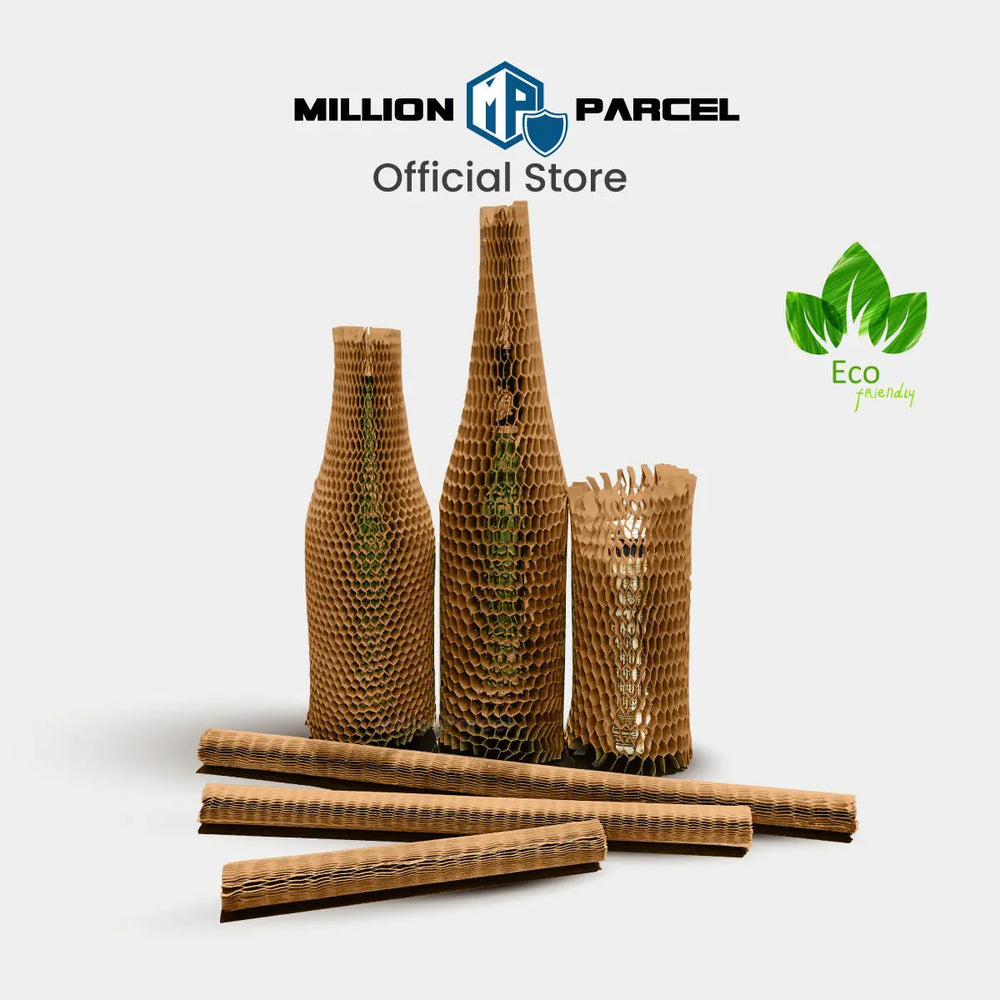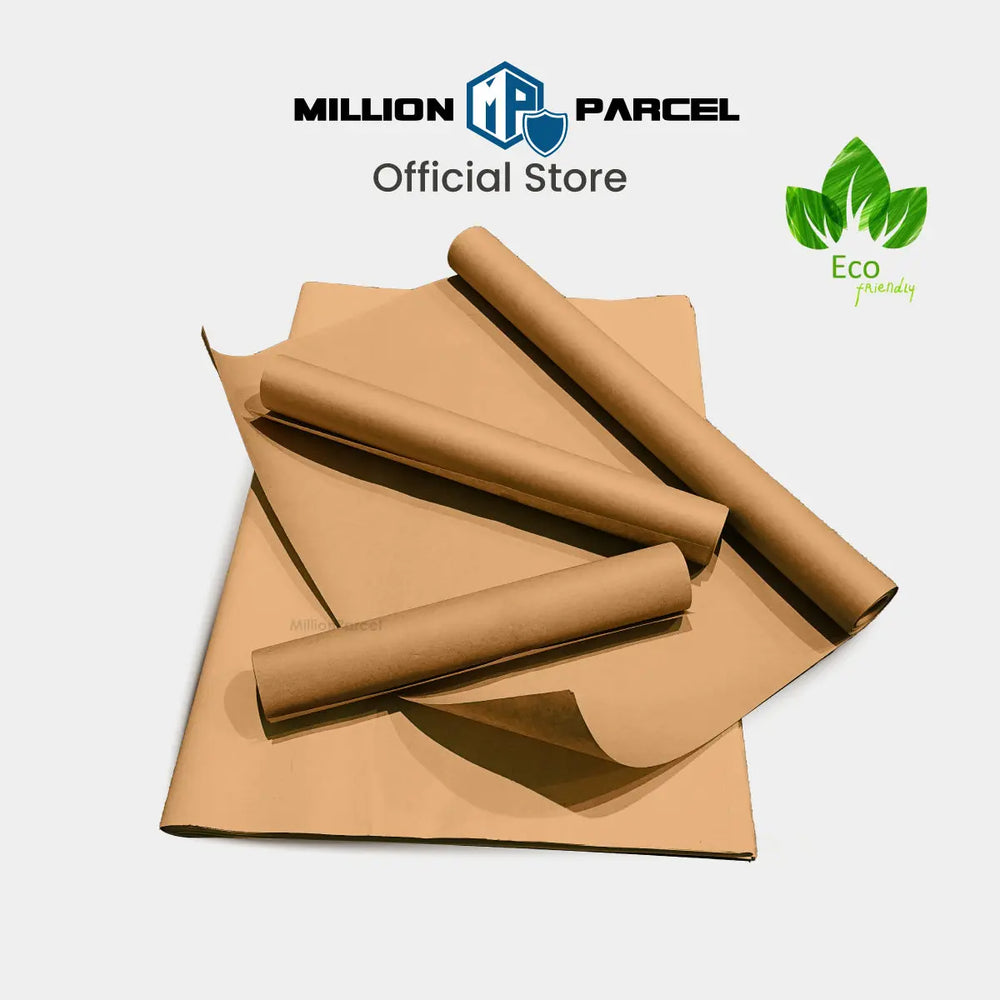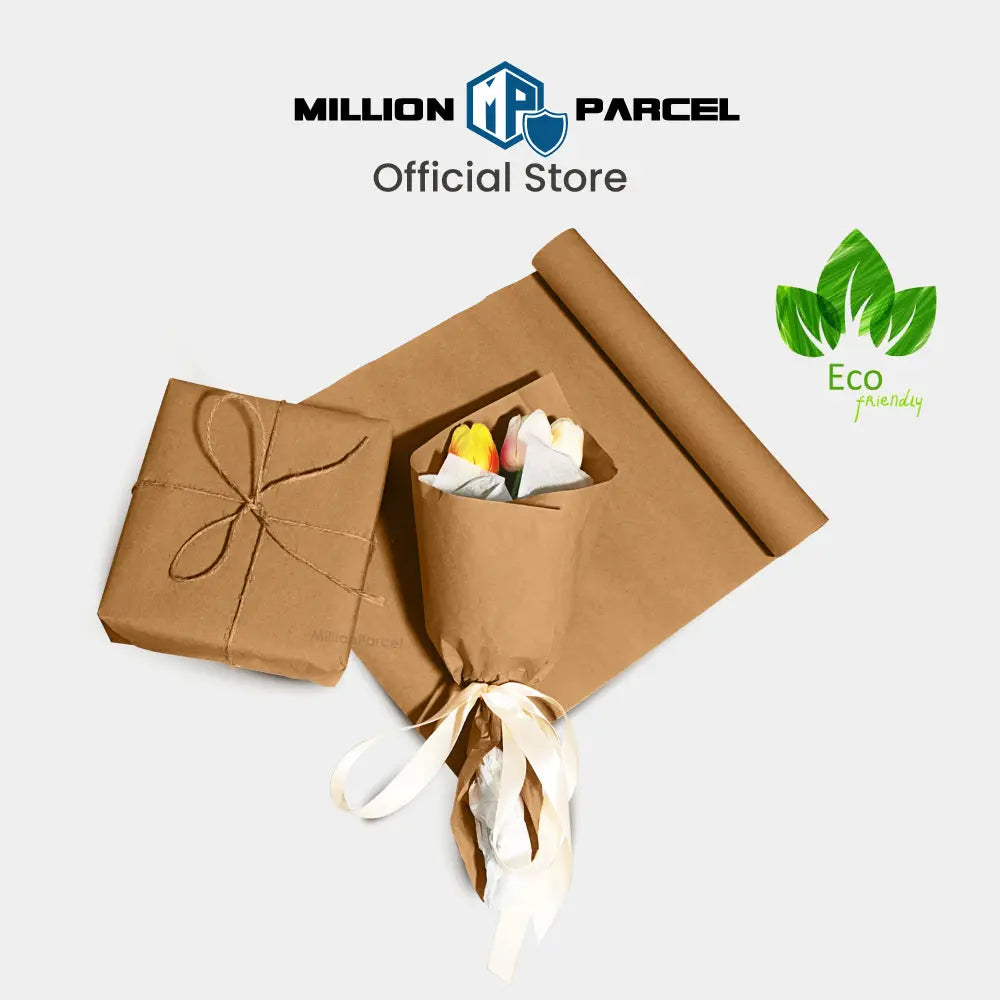 Honeycomb Paper | Kraft Paper Packaging
---
🌟 Introducing Our Packaging Solutions for Your Convenience 🌟
At Millionparcel, we understand that packaging can be a time-consuming task. That's why we've curated a range of packaging products to make your life easier. Let's dive into the features and benefits of each:
1️⃣ Honeycomb Paper Sheet (HPS)
📏 Ready-to-Use Size: Say goodbye to measuring and cutting; our honeycomb paper sheets are pre-sized for your convenience.
🎁 Direct Wrap: Just wrap your items directly in these sheets for efficient and protective packaging.
2️⃣ Honeycomb Paper Protective Cover (HPPC)
🛡️ Bottle Protection: Designed to accommodate bottles, these covers provide an extra layer of safety.
📦 Easy Slot-In: Simply slide your bottle into the cover for hassle-free packaging.
3️⃣ Kraft Paper Roll (KPR)
✂️ Adjustable Size: Customize the packaging for items of all sizes by easily cutting the kraft paper roll.
♻️ Versatile: Ideal for various wrapping needs, making it a flexible choice.
4️⃣ Kraft Paper Sheet (KPS)
📄 Ready-to-Use Sheets: Save time with our pre-sized kraft paper sheets, perfect for immediate wrapping.
⏱️ Time Saver: Skip the hassle of measuring and cutting; start packaging right away.
With our range of packaging solutions, we aim to simplify your packaging process, save you time, and ensure your items are well-protected. Choose Millionparcel for convenient and efficient packaging!