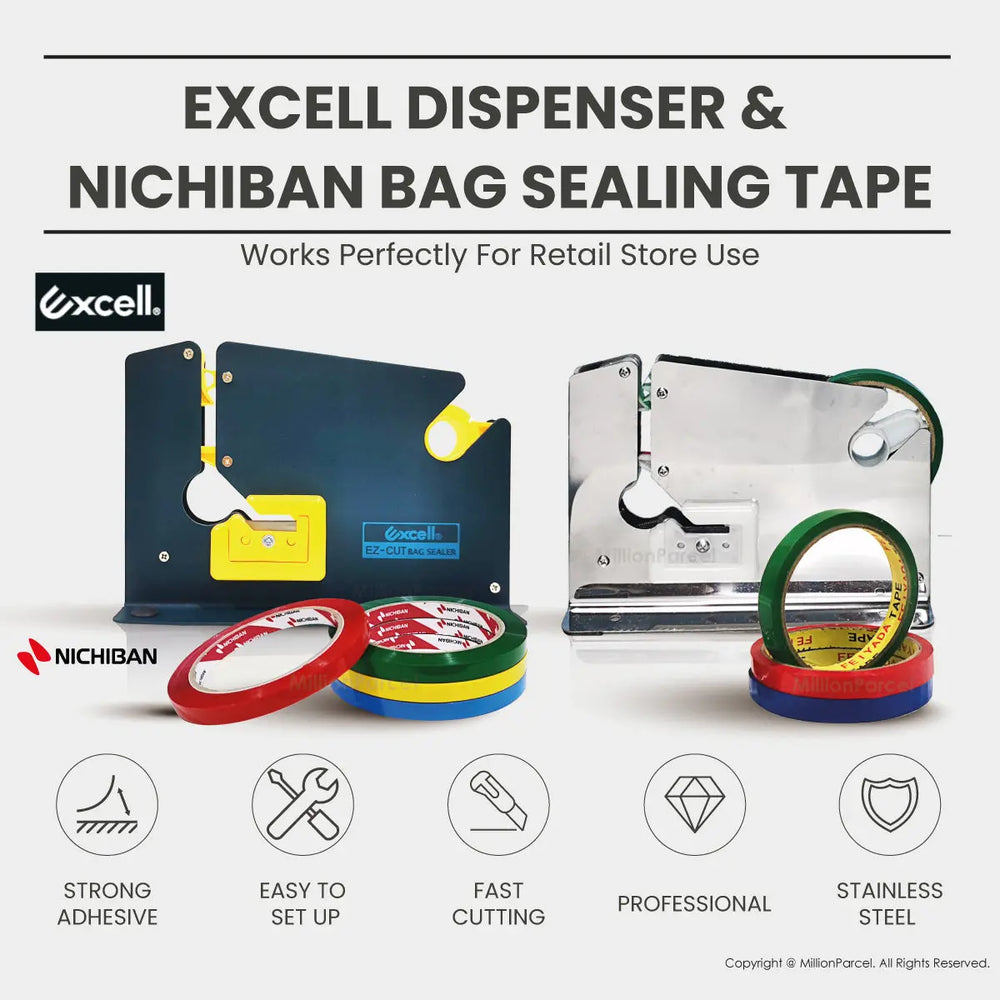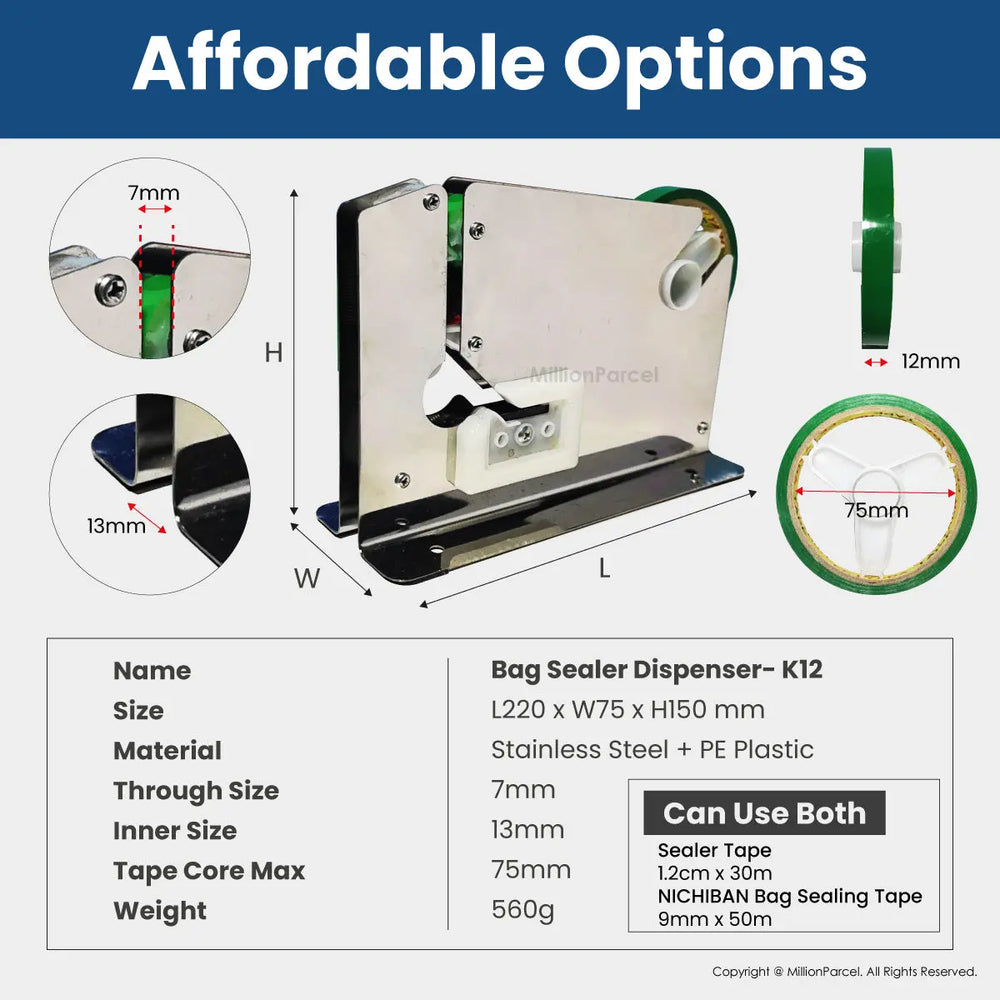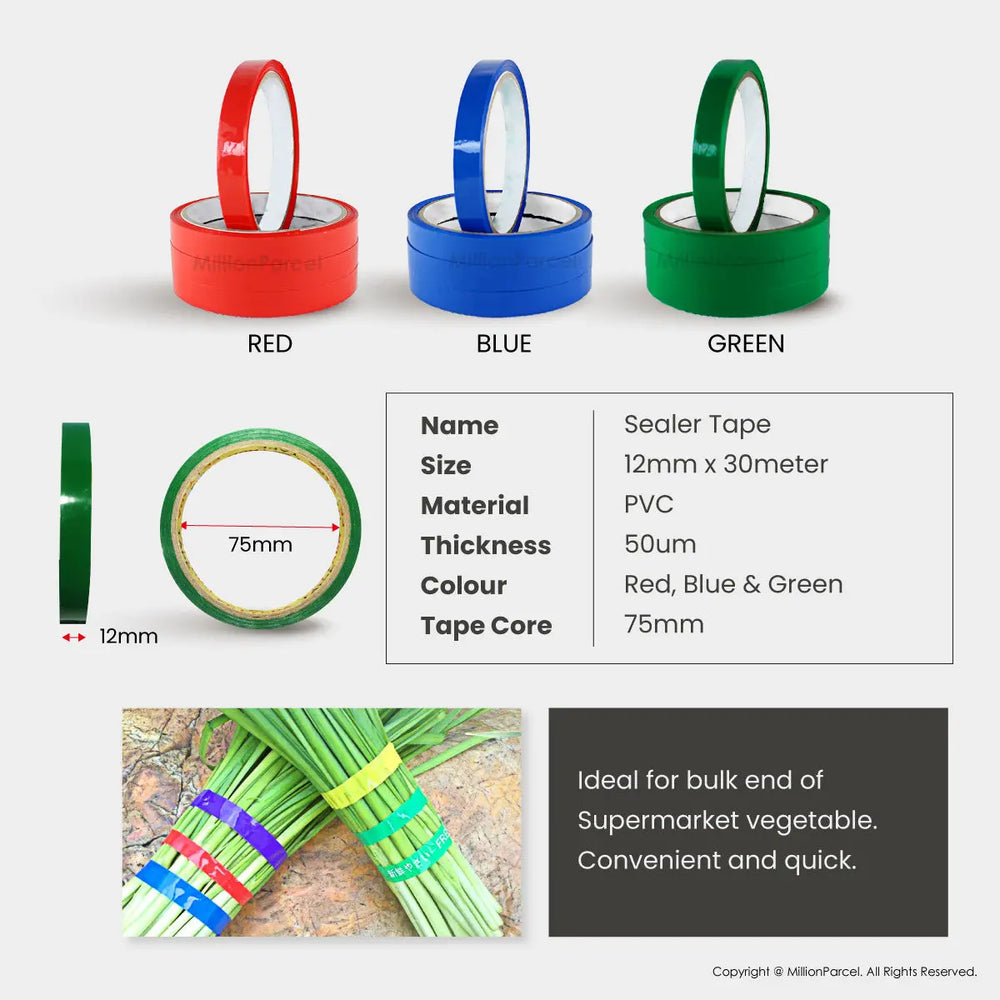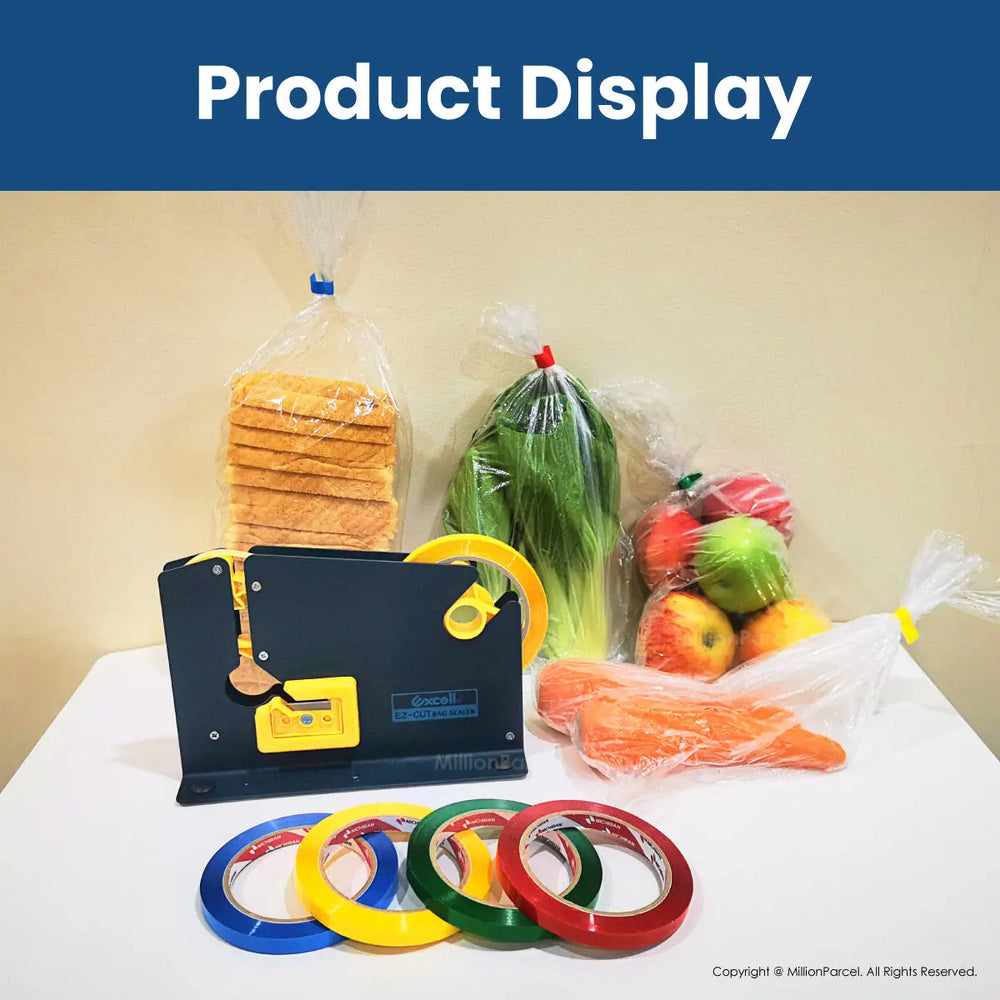 Plastic Bag Neck Sealer & PVC Bakery Tape 1.2cm x 30m
---
Feature Bag Neck Sealer / PVC / Tape / Fruit / Veg / Meat / Ingredients / Packaging.

Perfect for the butcher, baker, home-use, etc.
Quick installation! - Can be used with plastic or polythene bags. Gives bags a strong seal. 

Product Application: - Vegetable Bundling - Sealing of Grocery - Security Sealing. - Coding and Decorative

Instructions:

Peel the adhesive tape off the tape roll and place stretched tape onto the rim of the front gear with the adhesive surface upward.
After filling the bag, gather and tighten the top of the bag with your hand.

Put this gathered end of the bag onto the tape and push downward into the slot.

The bag will then be automatically sealed.