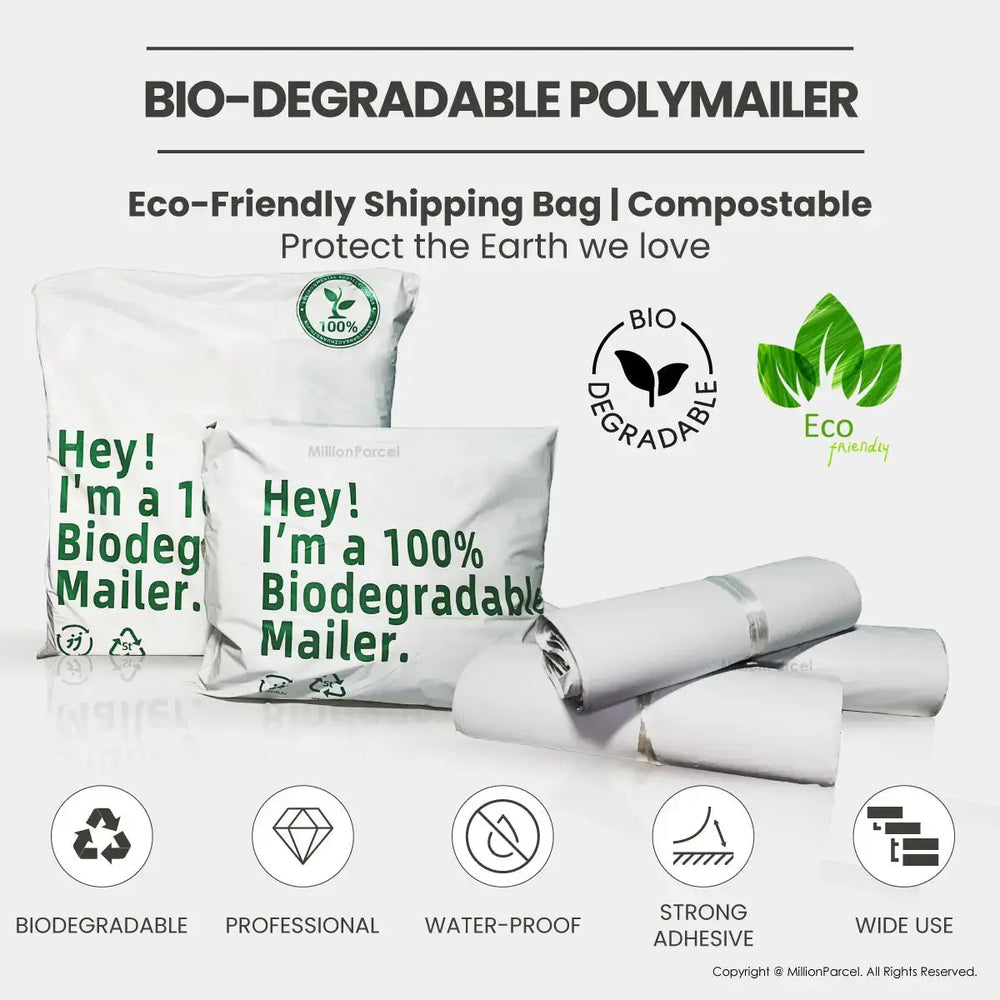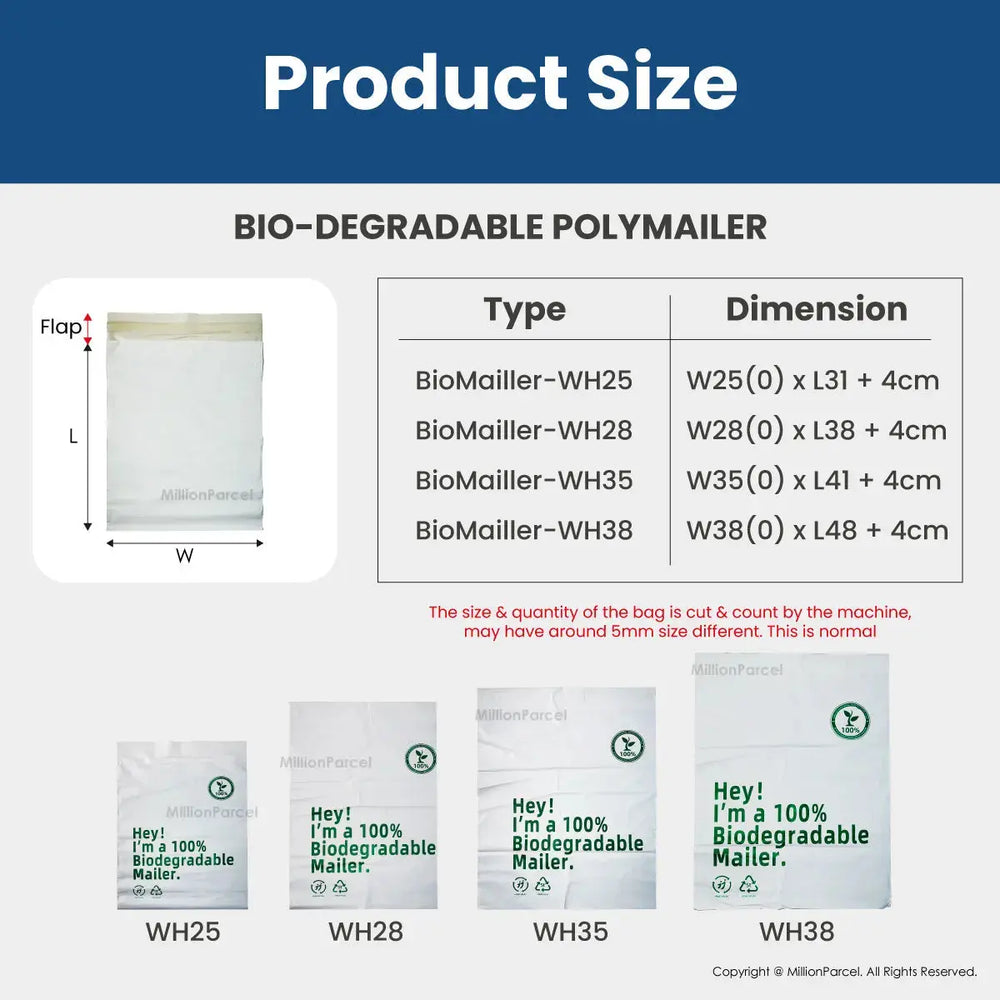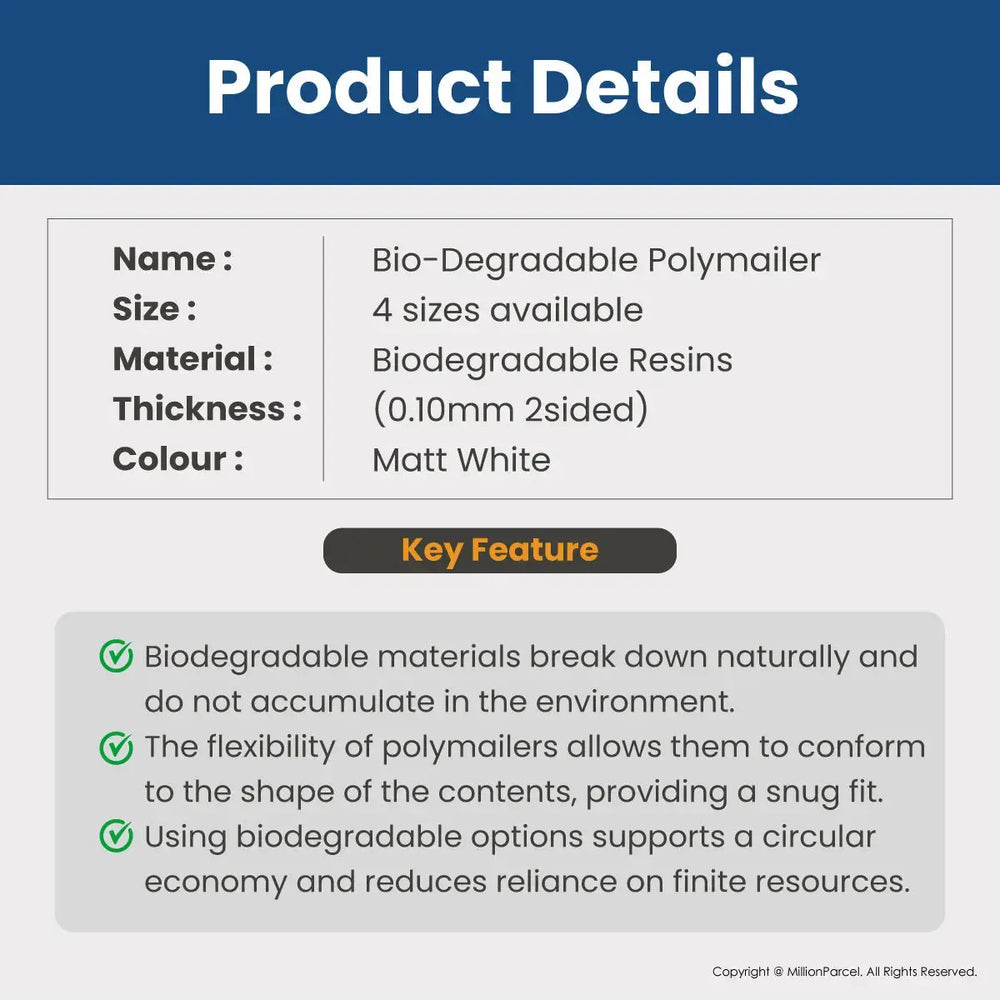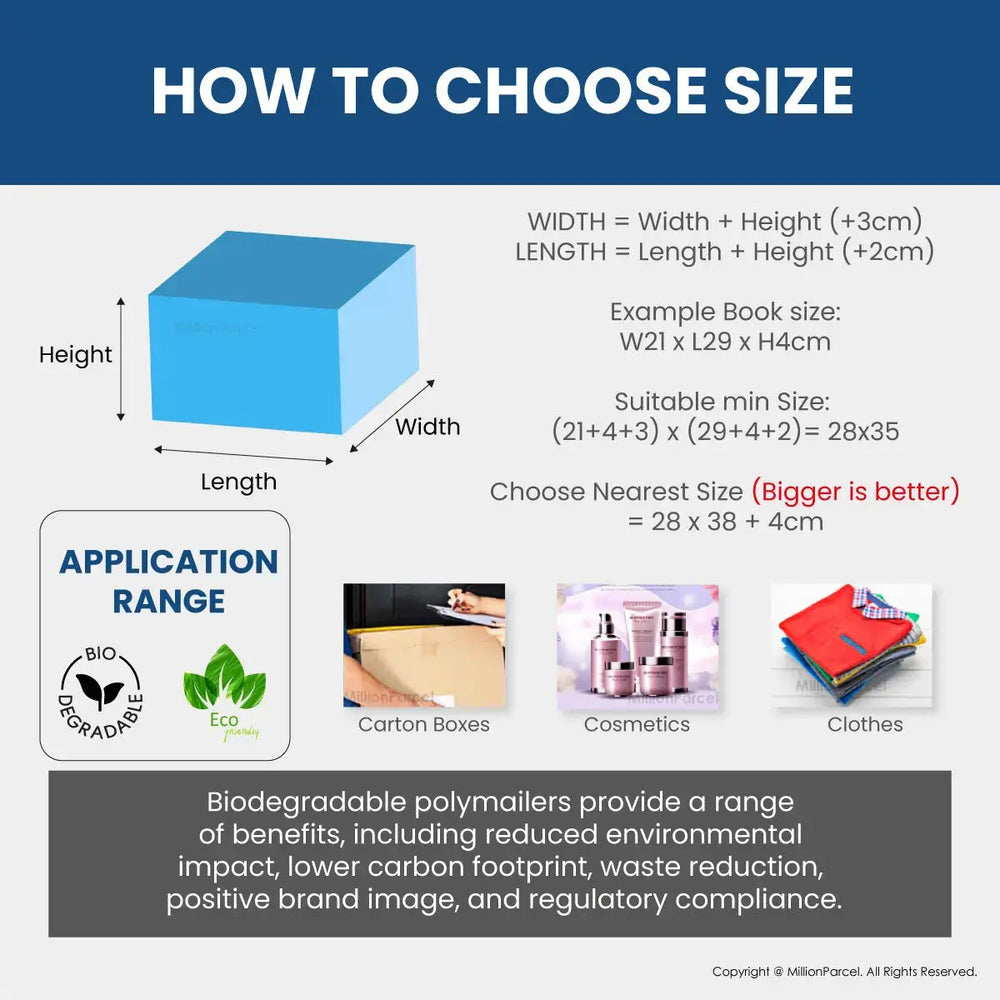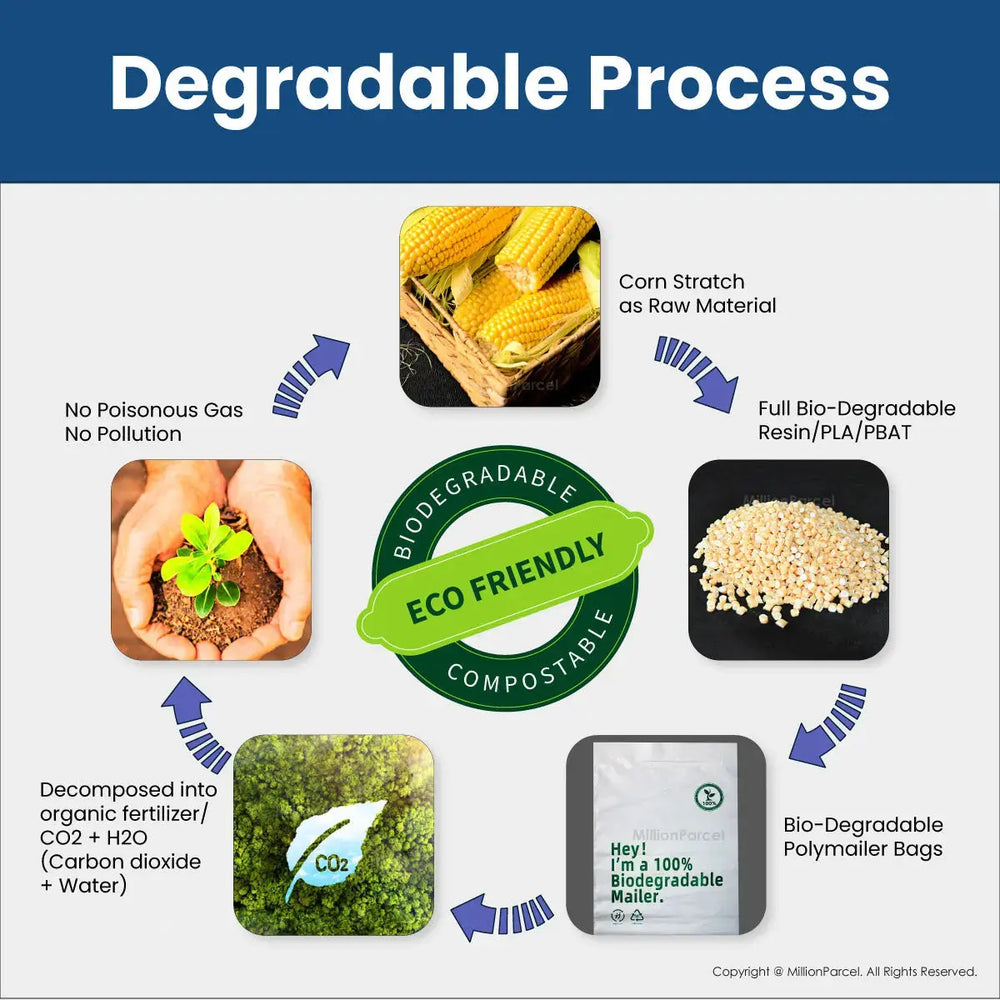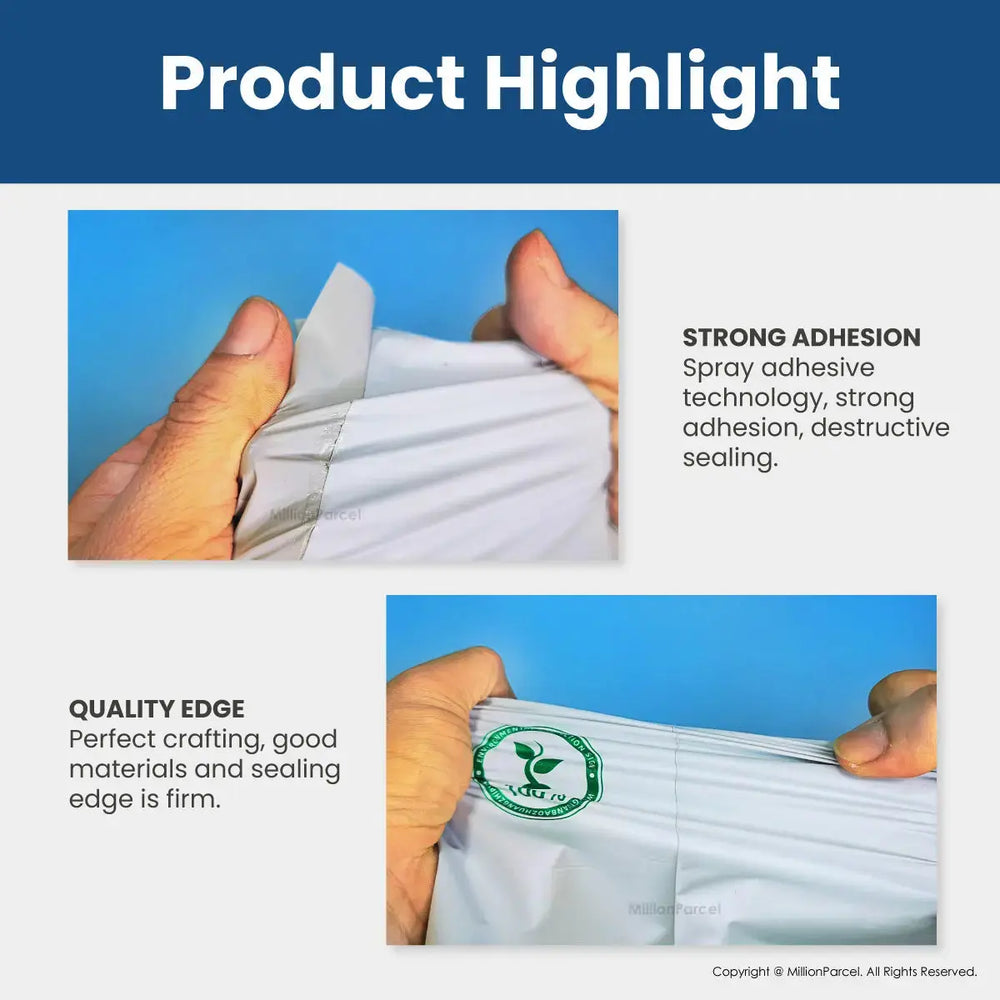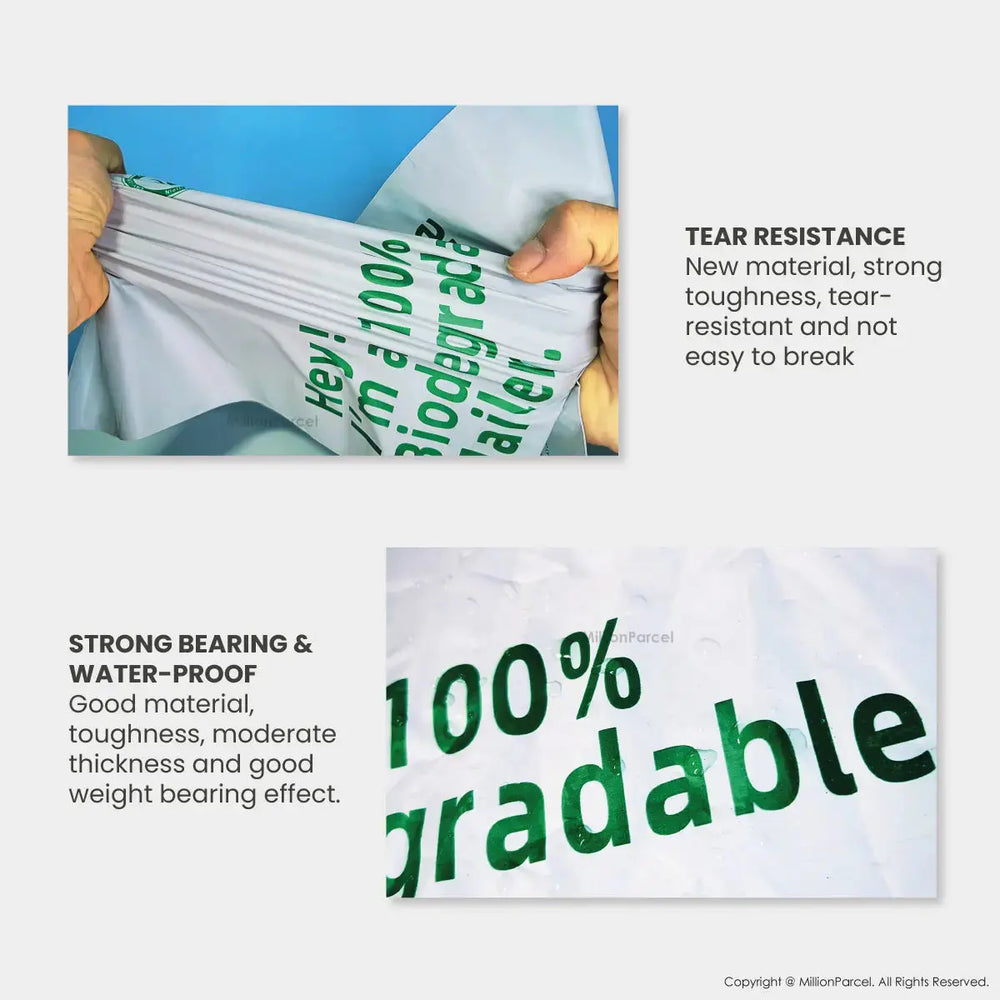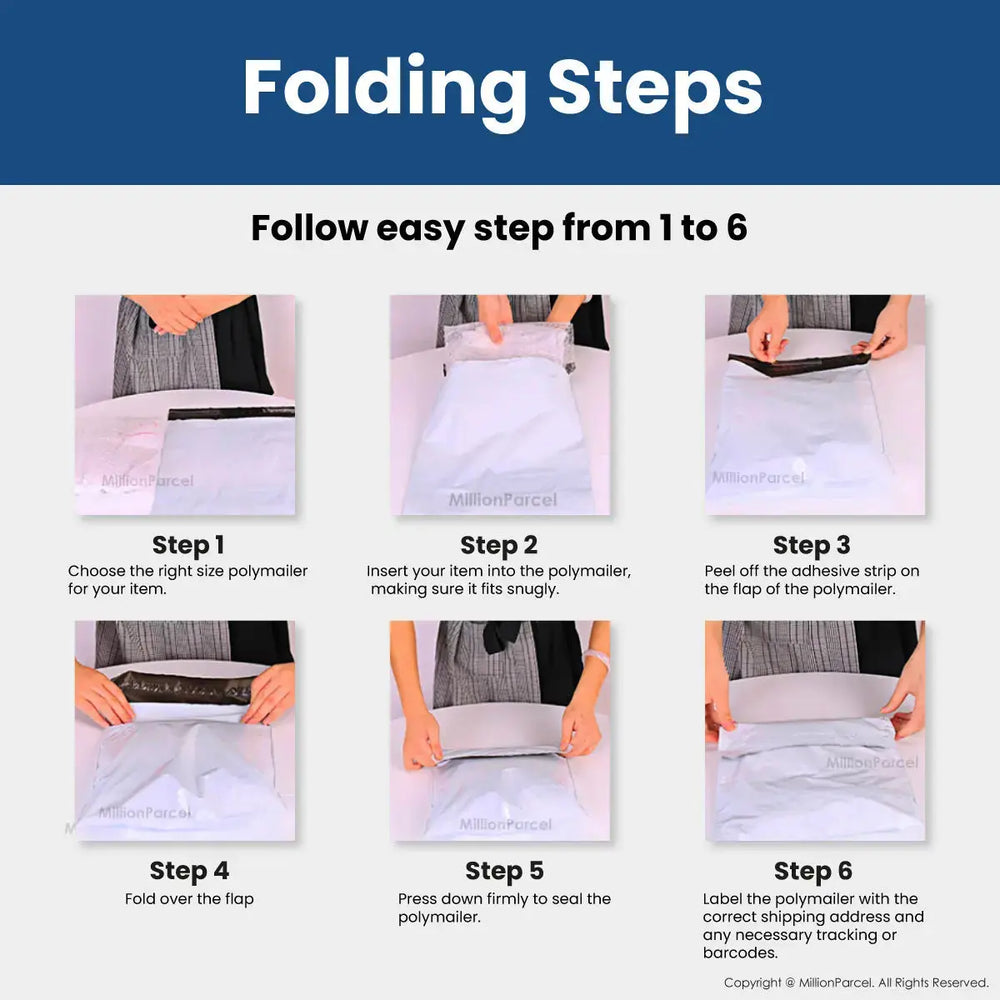 Bio-Degradable Polymailer | Eco-Friendly
---
Introducing Bio-Degradable Polymailers: Sustainable Packaging Solutions
Take a step towards a greener future with our Bio-Degradable Polymailers. Designed with the environment in mind, these polymailers offer a sustainable packaging solution without compromising on quality or performance.
Our Bio-Degradable Polymailers are made from eco-friendly materials that are biodegradable and compostable. They break down naturally over time, reducing their impact on the environment. By choosing these polymailers, you can demonstrate your commitment to sustainability and contribute to the reduction of plastic waste.
Available in four sizes, our Bio-Degradable Polymailers cater to various shipping needs. Whether you're sending small accessories or larger items, you'll find the perfect size to fit your products securely. The durable construction and reliable adhesive strip ensure that your items are well-protected during transit.
With our Bio-Degradable Polymailers, you can not only deliver your products with peace of mind but also inspire your customers to make eco-conscious choices. Make a positive impact on the planet and choose our Bio-Degradable Polymailers for your packaging needs.
Go green and embrace sustainability with our Bio-Degradable Polymailers - the smart choice for responsible shipping.