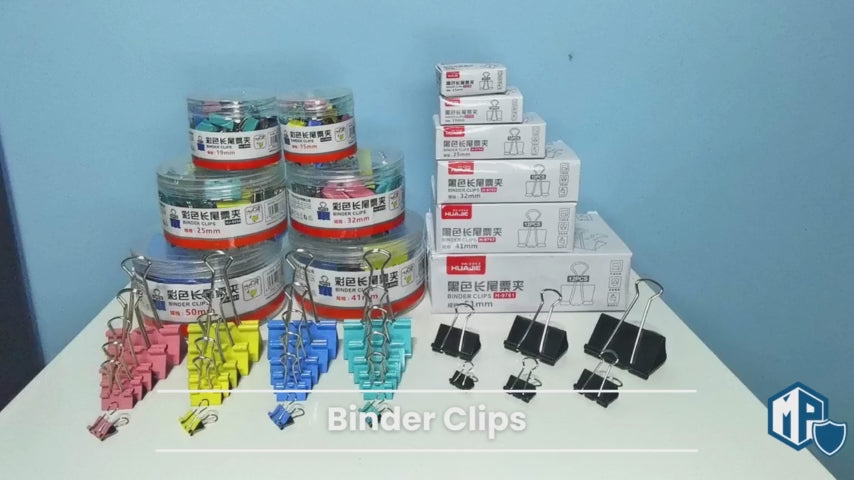 Metal Binder Clips | Color long Tail Clip
---
Introducing Metal Binder Clips, the perfect solution for keeping your documents organized and secure.
Our Metal Binder Clips are designed with a strong and durable metal construction, ensuring long-lasting performance. They feature a sleek and professional design, making them ideal for both office and personal use.
These binder clips are easy to use, simply squeeze the handles to open the clip, and release to secure your papers together. The strong grip of the clips prevents pages from slipping or getting misplaced, providing you with peace of mind and efficiency.
Whether you need to organize important documents, reports, or notes, our Metal Binder Clips are up to the task. They come in various sizes to accommodate different thicknesses of paper stacks.
Stay organized and maintain a neat and professional appearance with our reliable Metal Binder Clips. Experience the convenience and reliability they offer in keeping your papers in order.