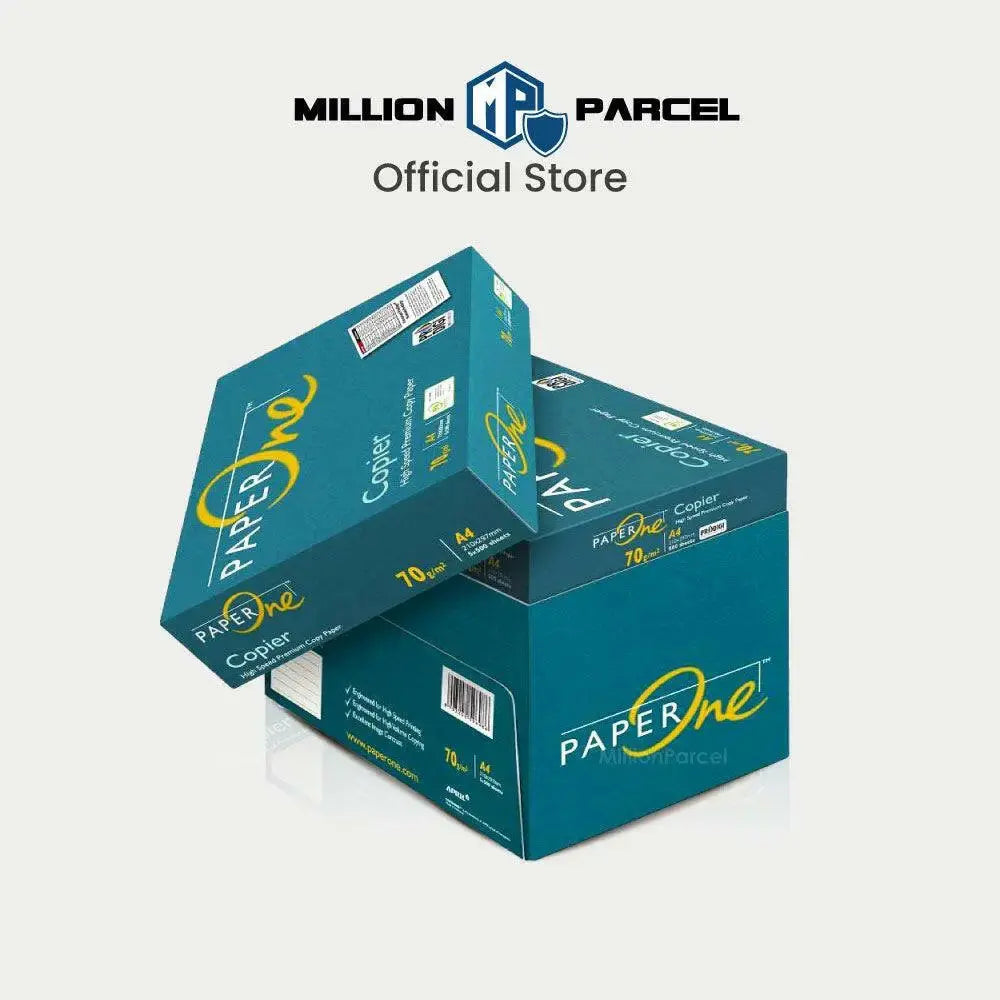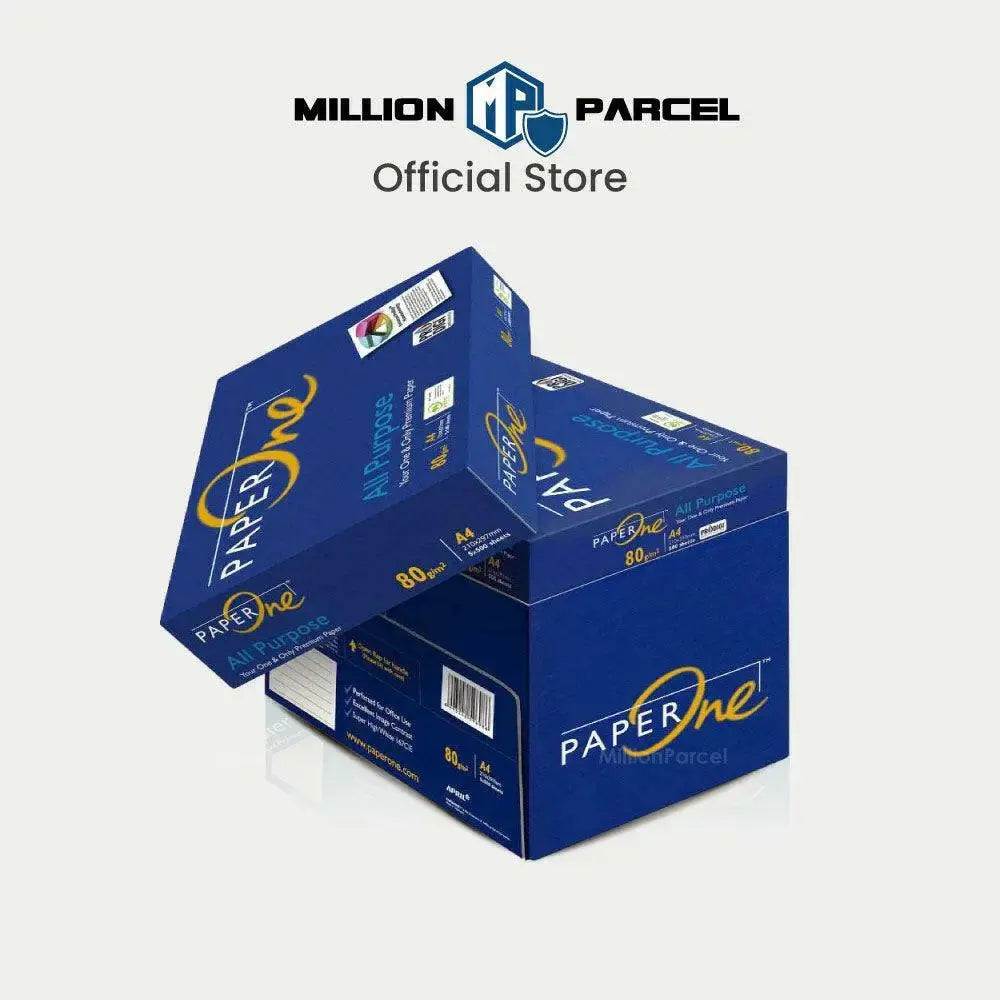 PaperOne A4 paper / A3 paper / A5 paper
---
PaperOne have 3 type thickness: 70gsm (Green) < 80gsm (Blue) <100gsm (Red)
Large Volume Label : 70gsm
Office Printing: 80gsm
Thickness Requirement : 100gsm

Product Highlight
• Professional Printing paper
• High Speed Printing
• Multi Function Paper
• Smudge Free
• Save Ink


此产品的评分为 5.0 / 5.0 颗星。
已收到 7 条评价。
Good quality
Good quality, satisfy with my purchase. Services are prompt. Will purchase again.
Easy transaction and fast delivery
Right products available for the web business! Excellent and efficient service
I highly recommend Million Parcel for all packing needs. Boxes of all sizes, wrapping material, bubble wraps and so much more. Amazing service by the team at Million Parcels. Will be back for our re-order.