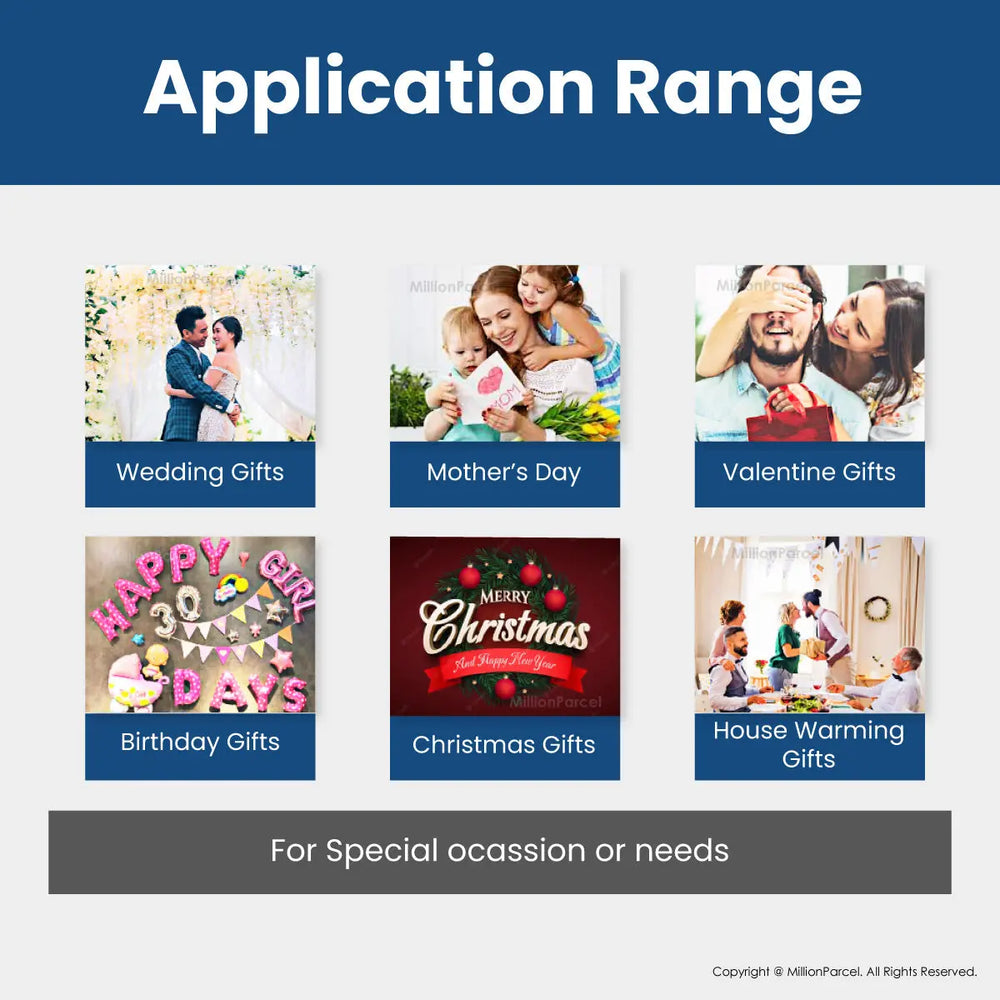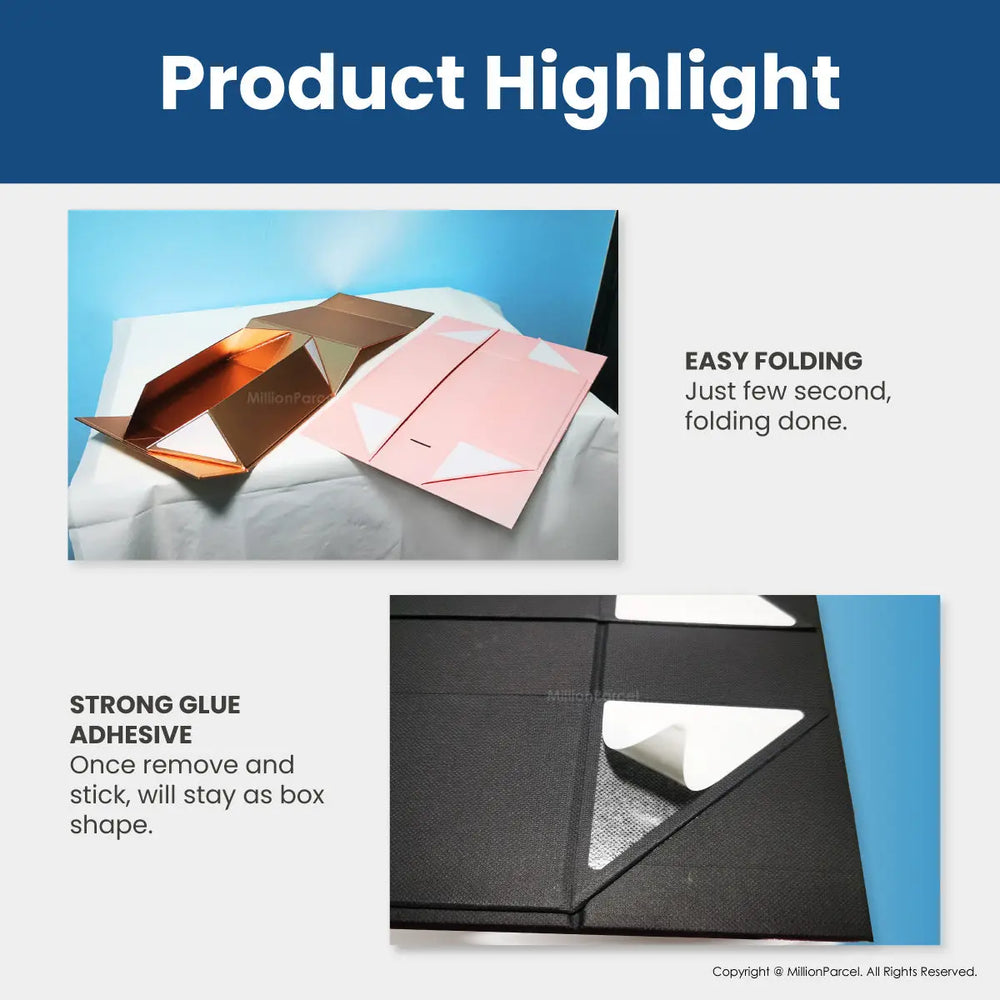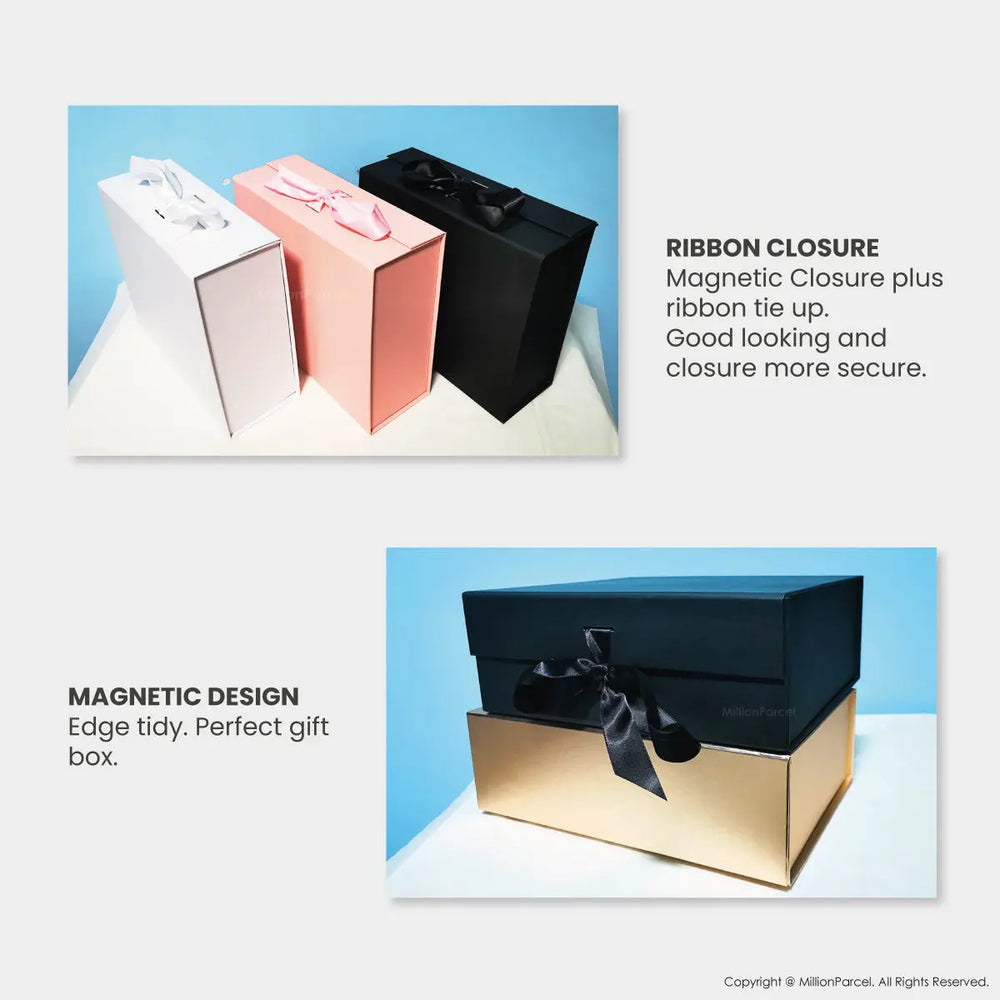 Premium Folding Gift Box
---
Introducing our Premium Folding Gift Box, the perfect solution for all your gift-giving needs! Made with high-quality materials, this gift box is designed to provide a professional and polished look to your presents. The folding design allows for easy assembly and storage, making it a convenient option for both personal and commercial use.
One of the key features of our Premium Folding Gift Box is its durability. The sturdy construction ensures that your gifts will be protected during transport, while the sleek and stylish design adds an extra touch of elegance. The gift box also comes with a magnetic closure, which adds an extra layer of security and keeps your gifts safe and secure.
Another great benefit of our Premium Folding Gift Box is its versatility. With a variety of sizes and colors available, you can choose the perfect option to fit your needs. Whether you're packaging a small token of appreciation or a larger, more elaborate gift, our box can accommodate.
In addition to its practical advantages, our Premium Folding Gift Box is also environmentally friendly. Made from recycled materials, it is a sustainable option for your gift-giving needs.
All in all, our Premium Folding Gift Box offers the perfect combination of style, durability, and versatility. Its unique design and high-quality materials make it the ideal choice for any occasion. Order now and give your gifts the professional and polished look they deserve!
Product Highlight
● 4 colour available
● Fashion and Beautiful
● Easy to store
● Prefect Gifts
此产品的评分为 5.0 / 5.0 颗星。
已收到 17 条评价。
Gift box
Way better than expected and fast delivery. Will purchase again
Premium Folding Gift Box
Good quality, simple to assemble, and fast delivery - 5 stars for this item!