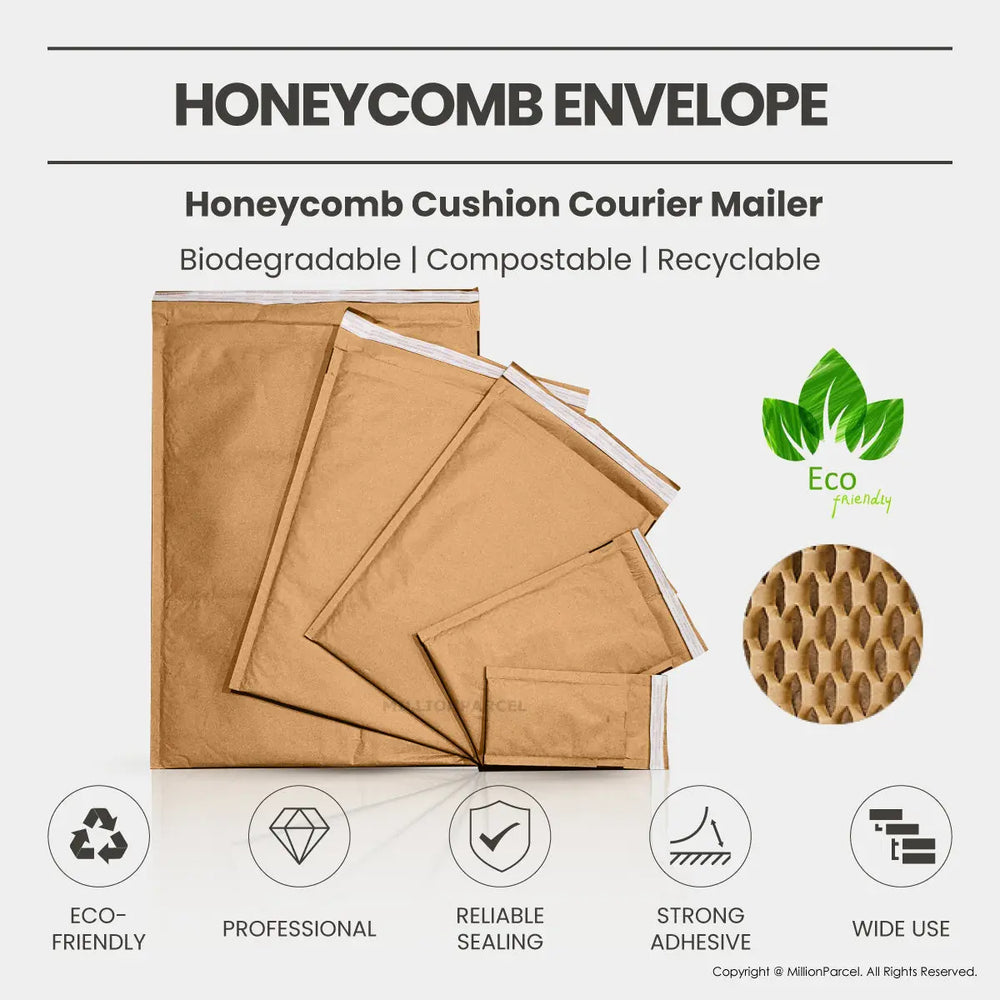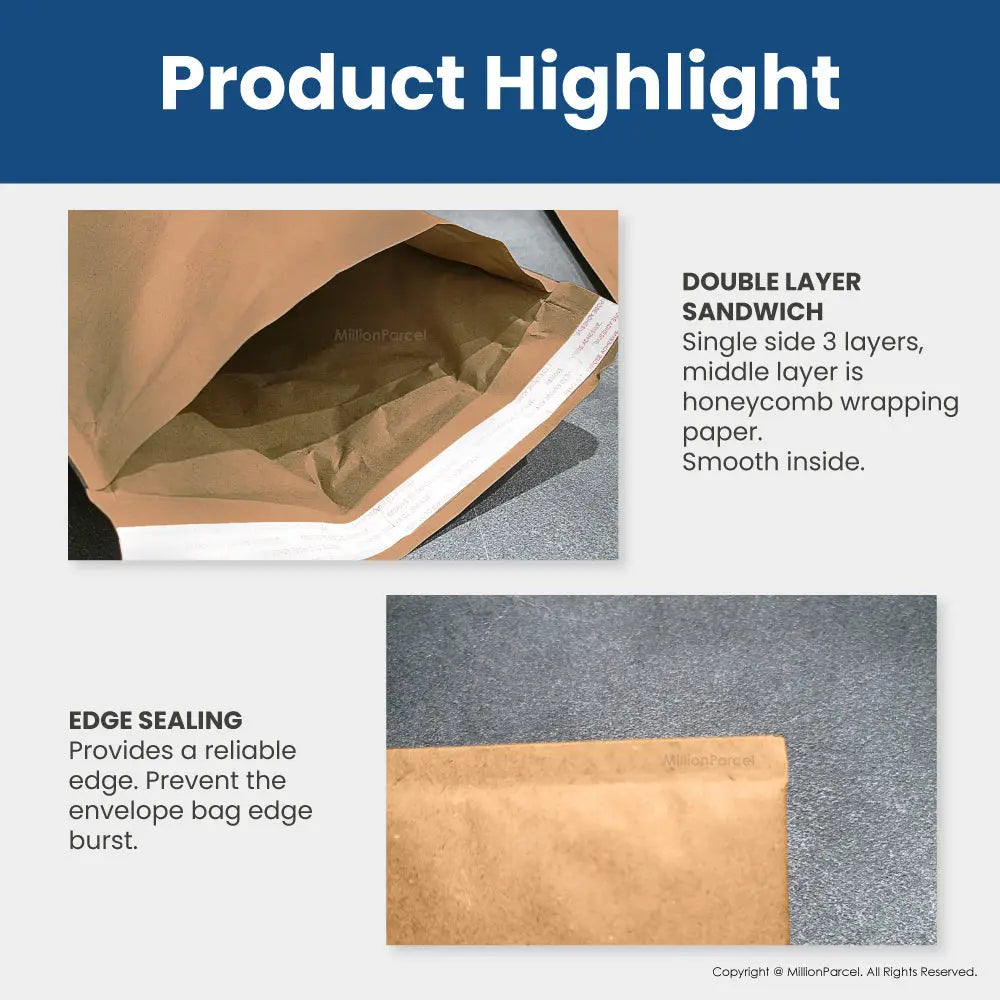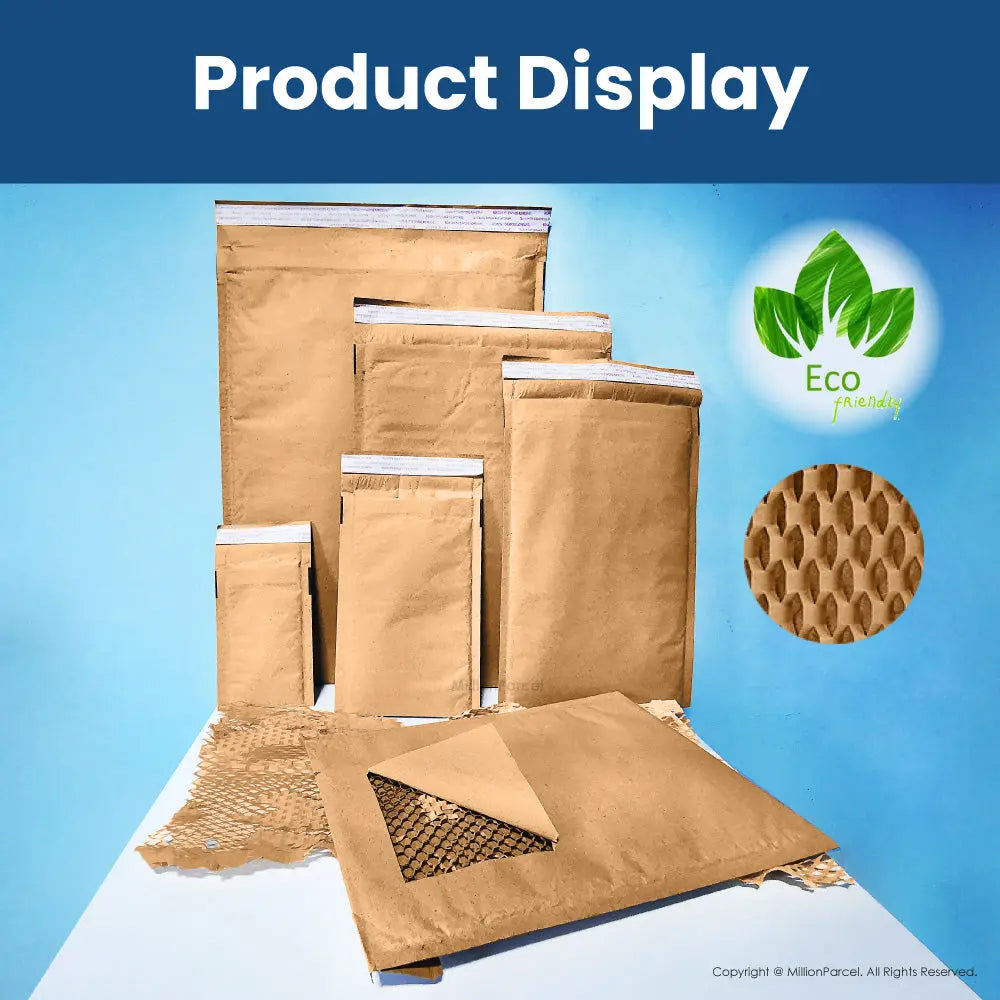 Honeycomb Paper Envelope | Replace bubble wrap envelope
---
🌿
 

Eco-Friendly Mailing Solution: Introducing our Honeycomb Paper Envelope
 🌿
Are you tired of the hassle of wrapping items with bubble wrap before putting them in envelopes? Say goodbye to time-consuming packaging with our innovative Honeycomb Paper Envelope! Here's why it's the perfect choice for eco-conscious and efficiency-seeking shippers:
🌟 
Environmentally Friendly: 
Made from brown kraft paper, our envelopes are the green alternative to traditional bubble mailers. Reduce your carbon footprint without compromising on protection.
📦 
5 Convenient Sizes:
 Whether you're sending small trinkets or larger items, we have 5 sizes available to suit your needs. No more struggling to fit your products into a one-size-fits-all envelope.
🚀
 

Effortless Packaging:
 Skip the bubble wrap! With our Honeycomb Paper Envelope, it's a one-step process. Just slot in your item, seal it, and you're ready to mail. It's that simple!
🛡️ 
Exceptional Protection:
 The honeycomb paper design offers excellent cushioning and shock absorption, ensuring your items arrive at their destination safe and sound.
Make the switch to our Honeycomb Paper Envelopes and experience hassle-free, eco-friendly packaging without sacrificing protection. It's the smarter, greener choice for your mailing needs!
This product has no reviews yet.