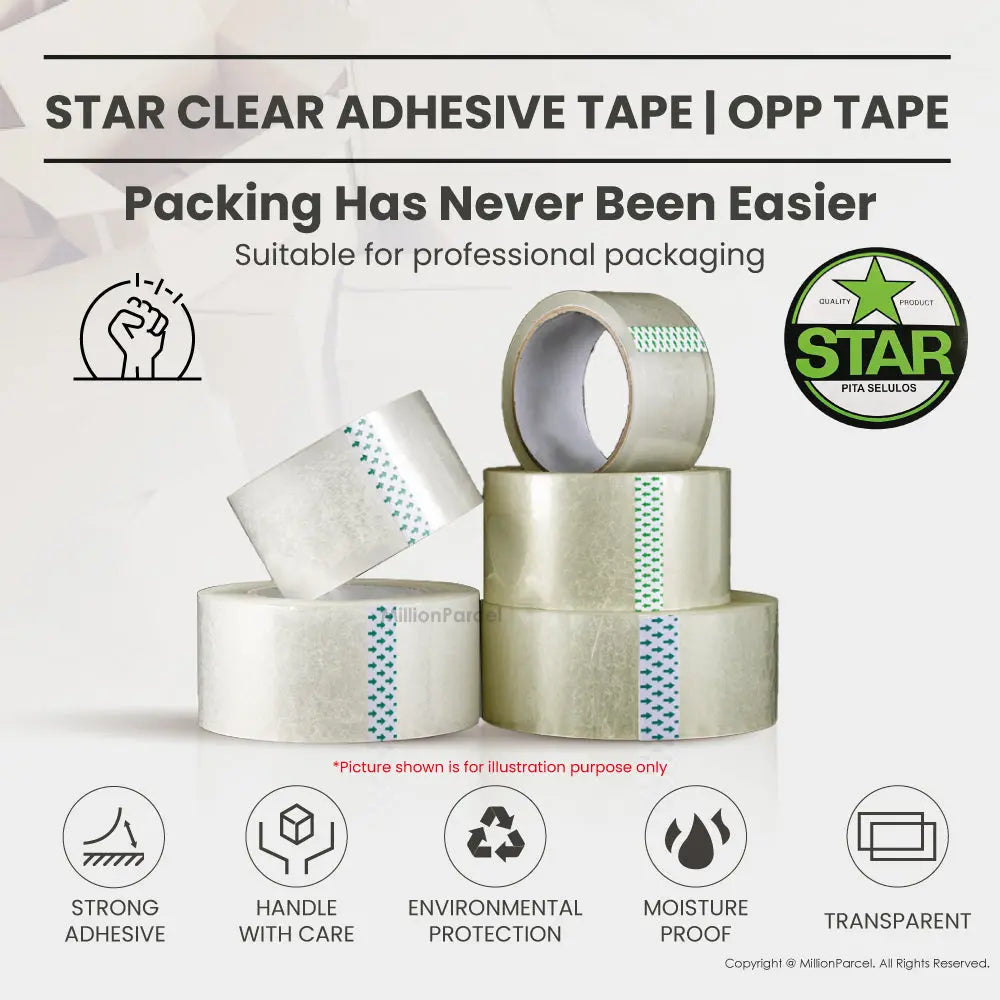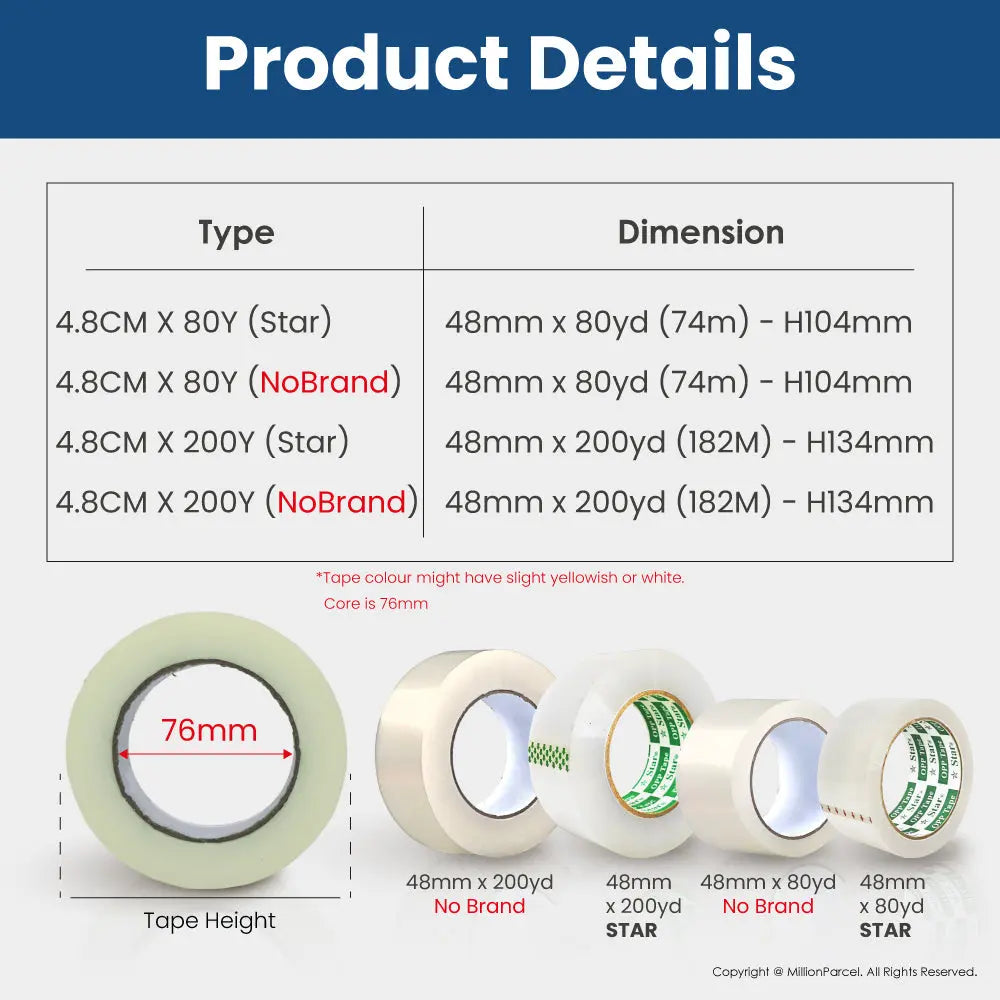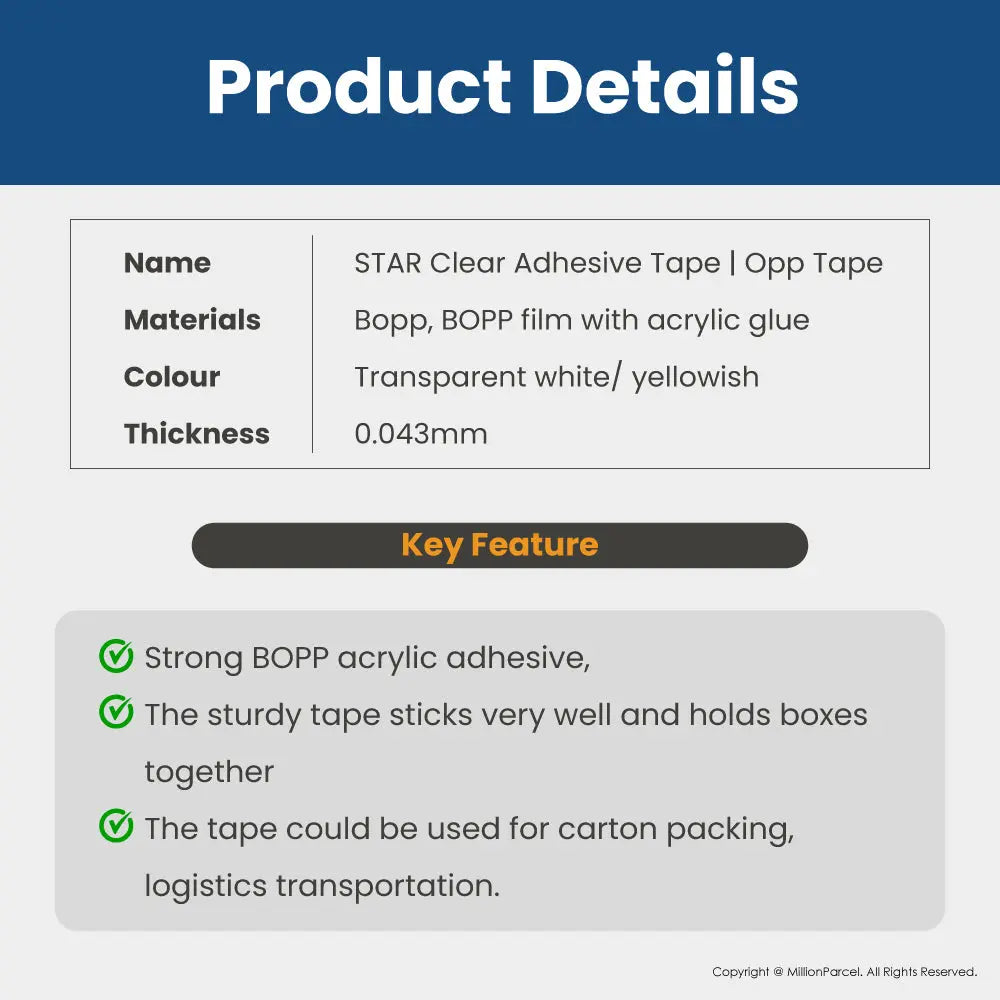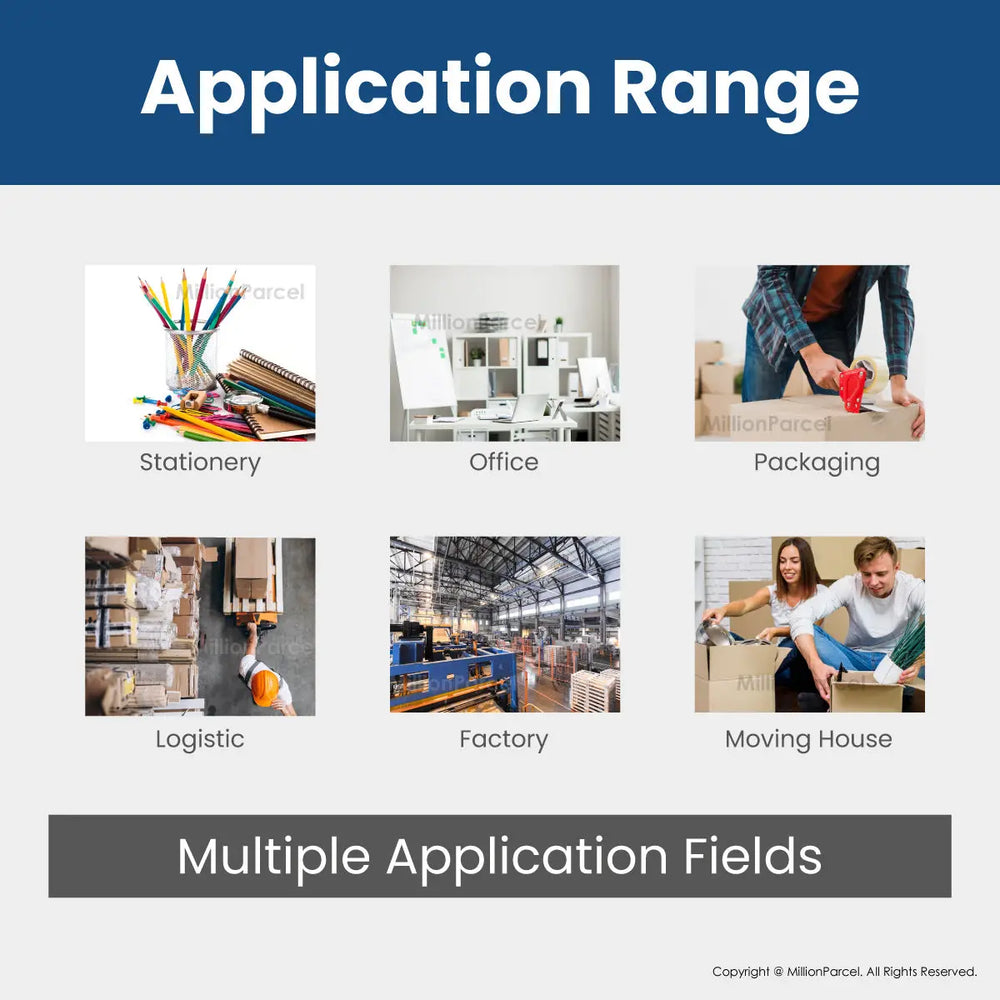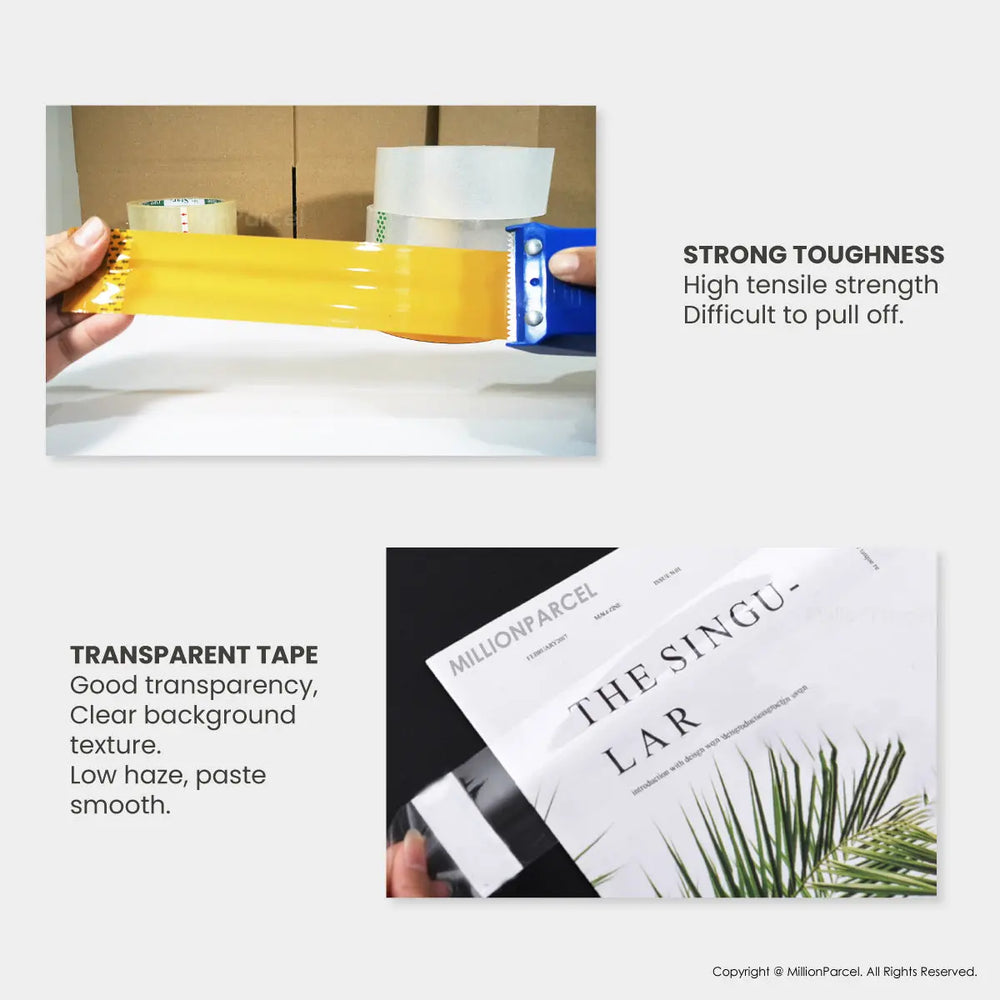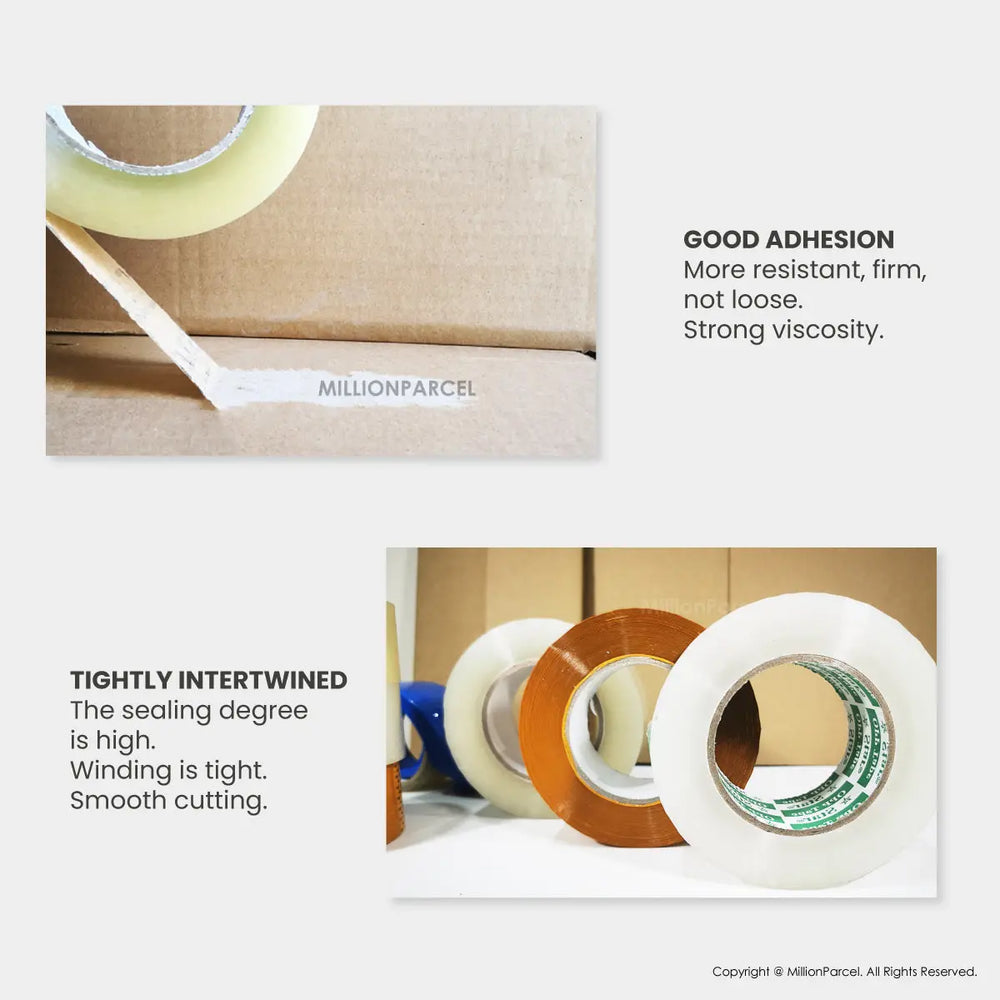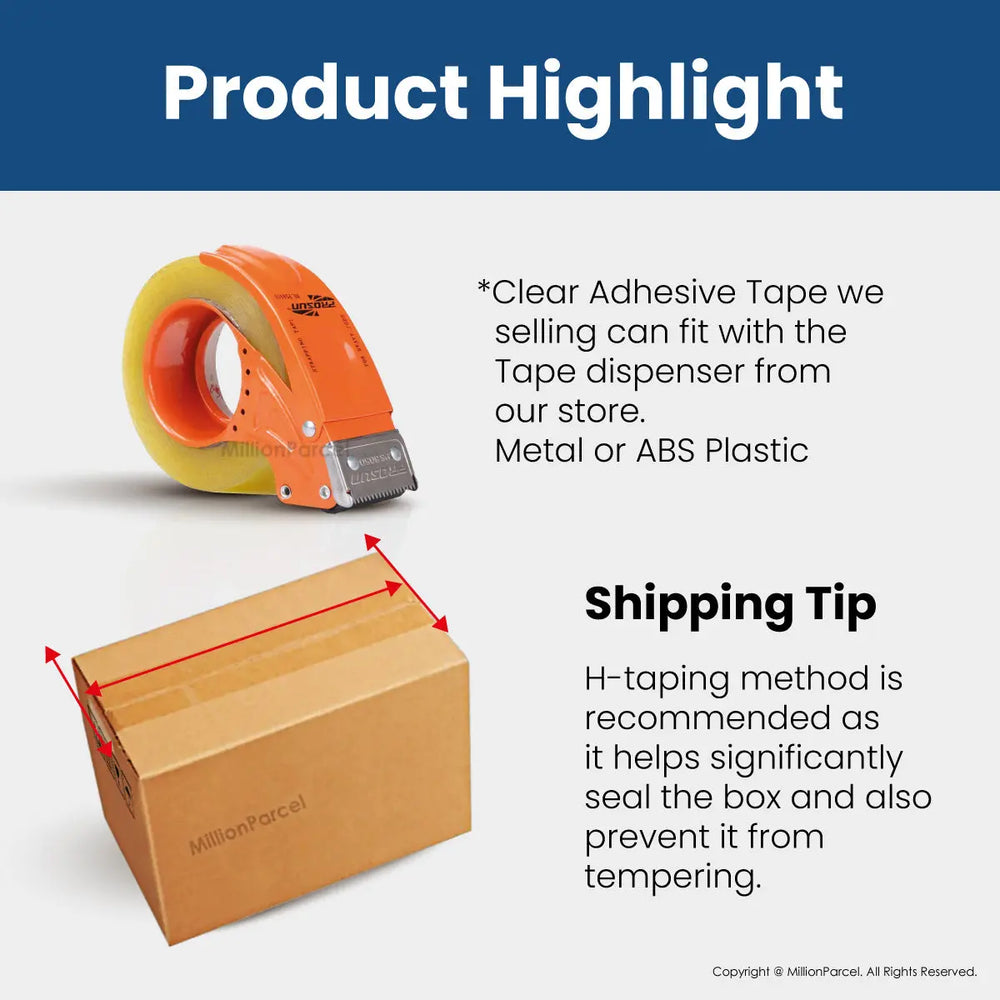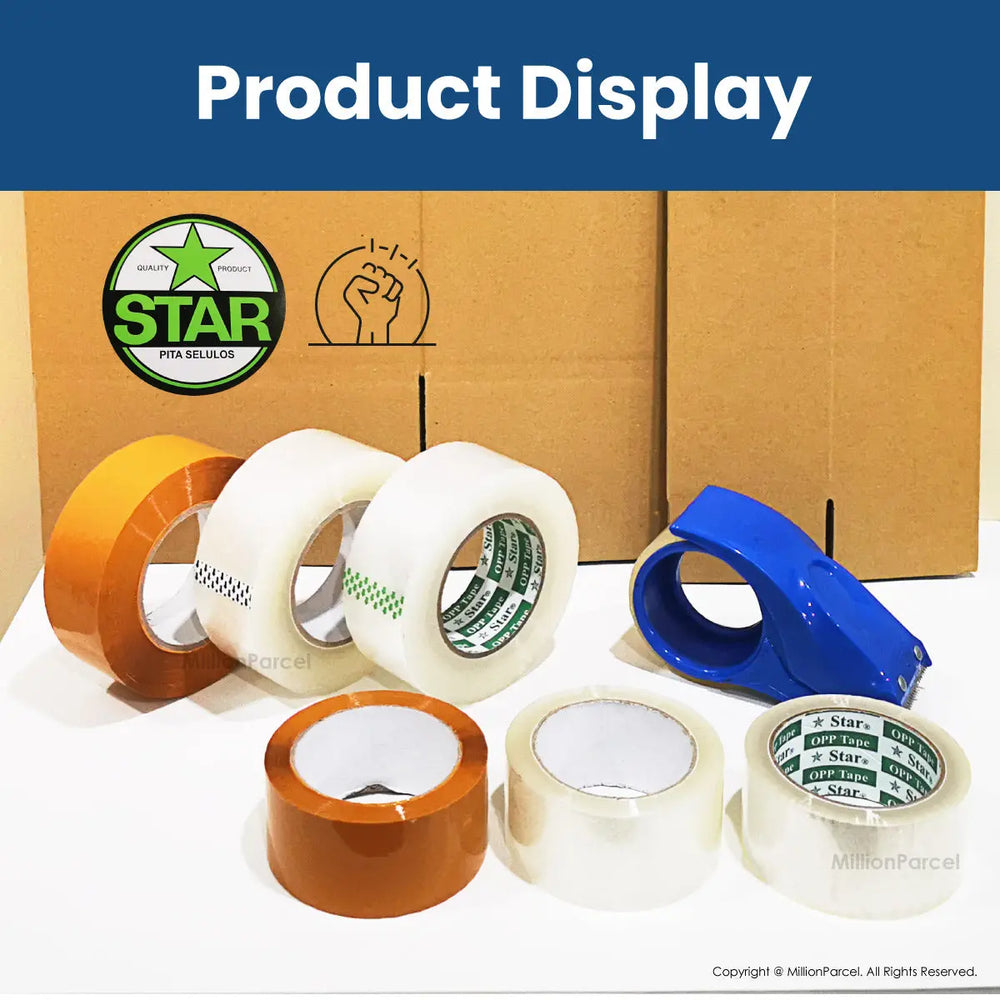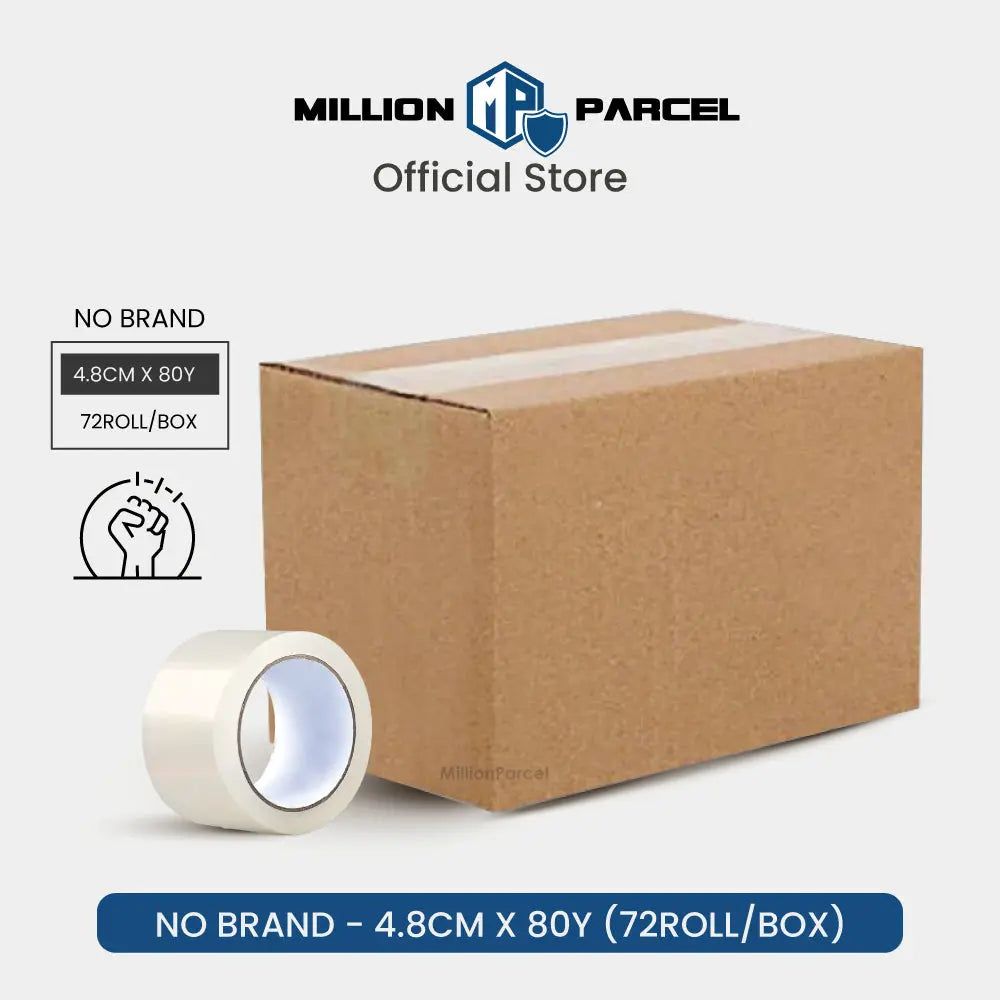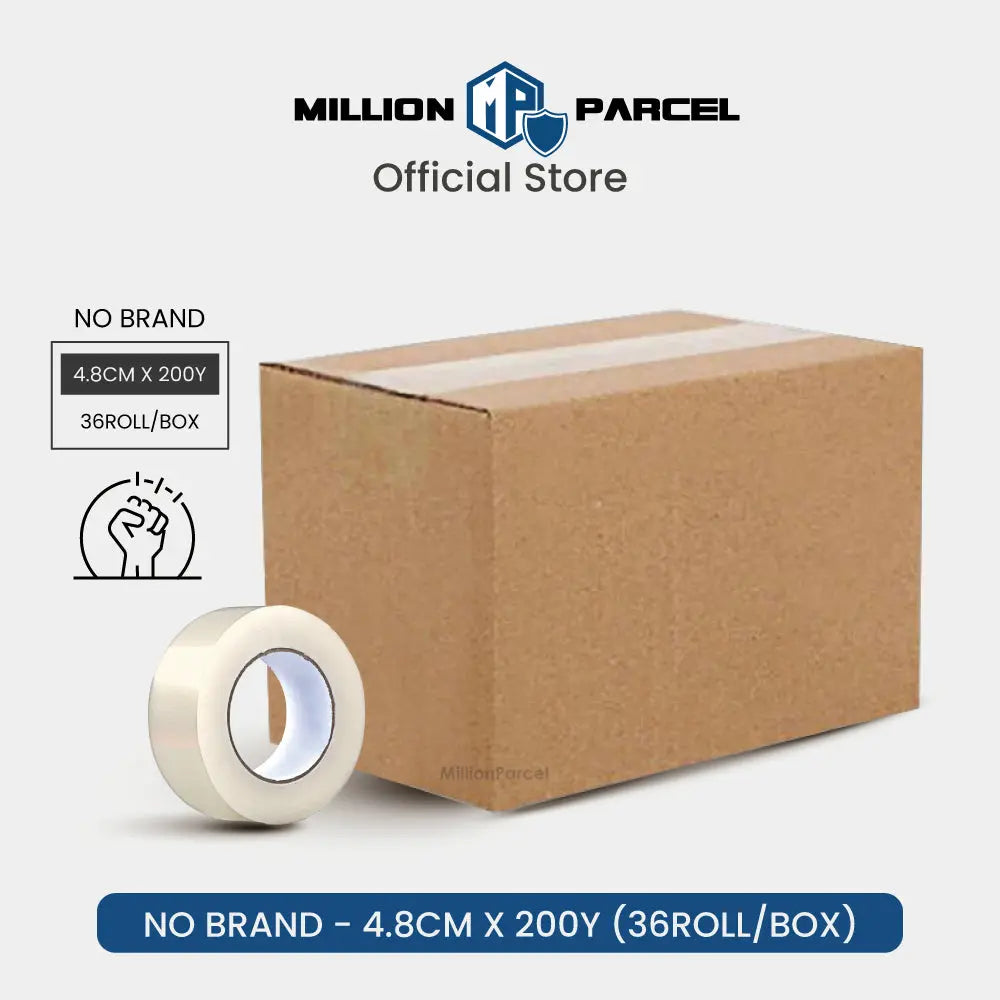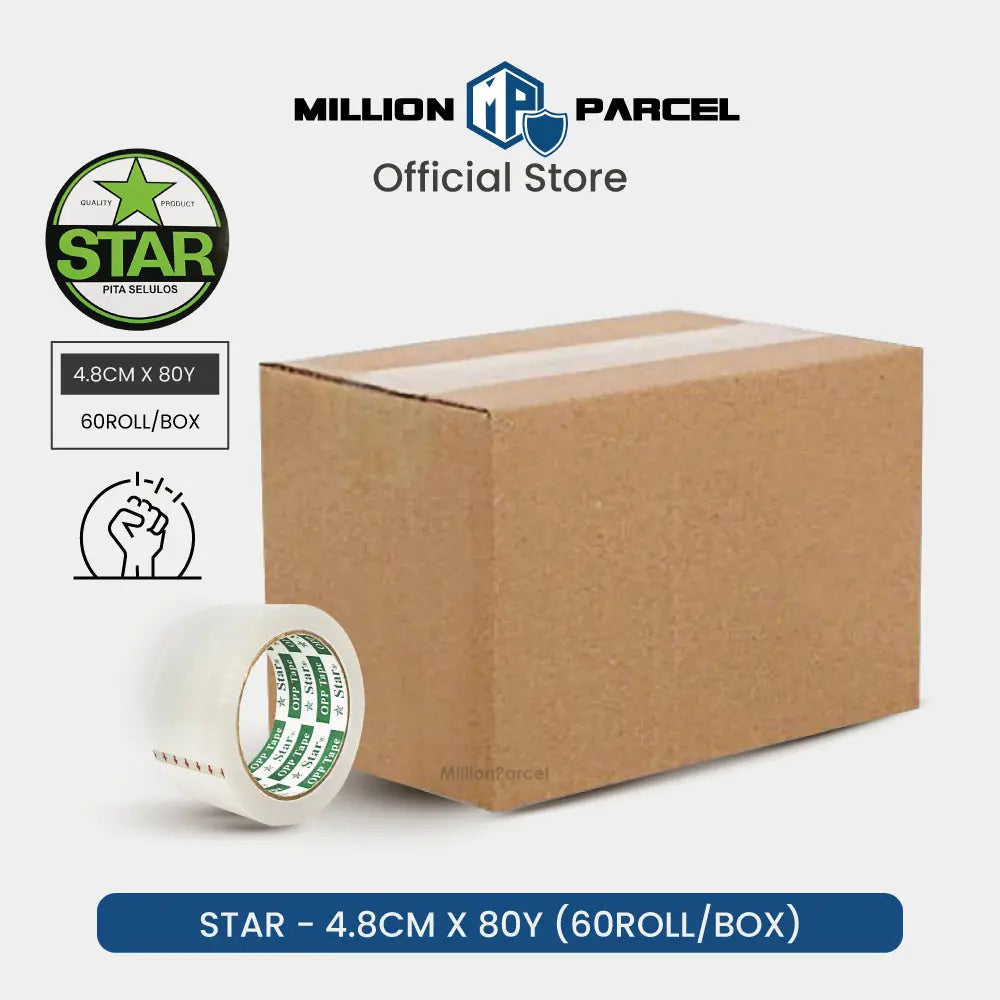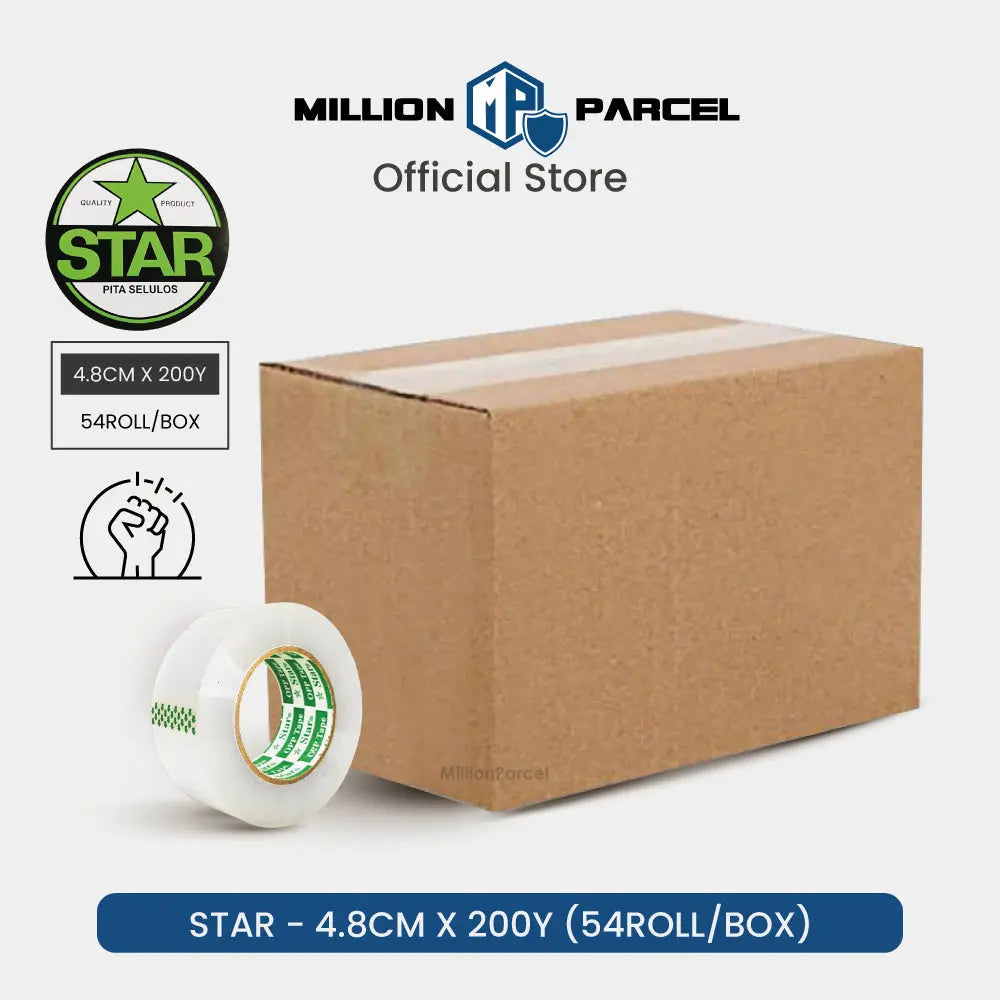 Clear Adhesive Tape | Opp Tape - MillionParcel
---
Details About Our Clear Adhesive Tape
Easily keep your belongings together with adhesive tapes. Strong and reliable, these tapes can hold your items securely in place. Our clear tape is made from top-quality materials and is extremely versatile. It can be used to wrap parcels and repair damaged items. Easy to tear and use on all surfaces, our adhesive tape is well-made so you don't have to worry about leaving any residue behind when you remove it.
Secure Your Packages, Rain or Shine
These waterproof clear tapes are handy for securing packages such as mailing boxes before they are sent for shipping. Be assured that your contents will arrive safely at their destination. We provide clear tapes in various lengths. Choose the shorter alternative if you need to stock up your office stationery. Meanwhile, a medium-sized roll will be perfect for home use. Lastly, choose rolls with a longer yard length if you're sealing boxes for product shipping and house moving.
Fix Broken Objects
Adhesive tapes are perfect for fixing broken or torn objects such as plastic containers, photo frames, and books. The adhesive film on the clear tape can be used to stick objects together instead of relying on fasteners, screws, or welding. With the tape's transparent colour, it is also virtually invisible once applied and can be stuck on items of any colour without appearing too obvious. 
Product Highligh
Highly durable, with strong adhesion and waterproof properties
Transparent
Environmentally-friendly
Multi-sized
Perfect For
Wrapping and securing contents
Organising as well as labelling items and boxes
Repairing and fixing damaged items
Hear From Our Satisfied Customers
It is always our pleasure to assist you with all your adhesive tape needs. Read the above reviews to see what our customers have got to say about our clear adhesive tapes in Singapore. Feel free to leave a comment if you are satisfied with our services too.
Shop Clear Tapes on MillionParcel
MillionParcel lets you quickly purchase clear adhesive tapes online in just a few clicks. Whether you need to purchase a single roll or in bulk, you can trust us to provide you with what you need. Before carting out, do check for possible discount codes you can apply based on your order amount. Make the best out of every purchase when you shop for clear adhesive tapes on MillionParcel.
Once we receive your order, we will immediately ship out your adhesive tape products. Should we be out of stock, you may have to wait two to three weeks before our new stock arrives. For additional information on your order or delivery, check out our FAQ page.
If you wish to find out more about our adhesive tapes, feel free to reach out to us at hello@millionparcel.sg.



This product is rated 5.0 of 5.0 stars.
It has received 18 reviews.
Clear Adhesive Tape
This tape very strong and sticky, suitable for packing parcel.
Tape and paper bag.
Good quality tape and paper bag. Will buy again