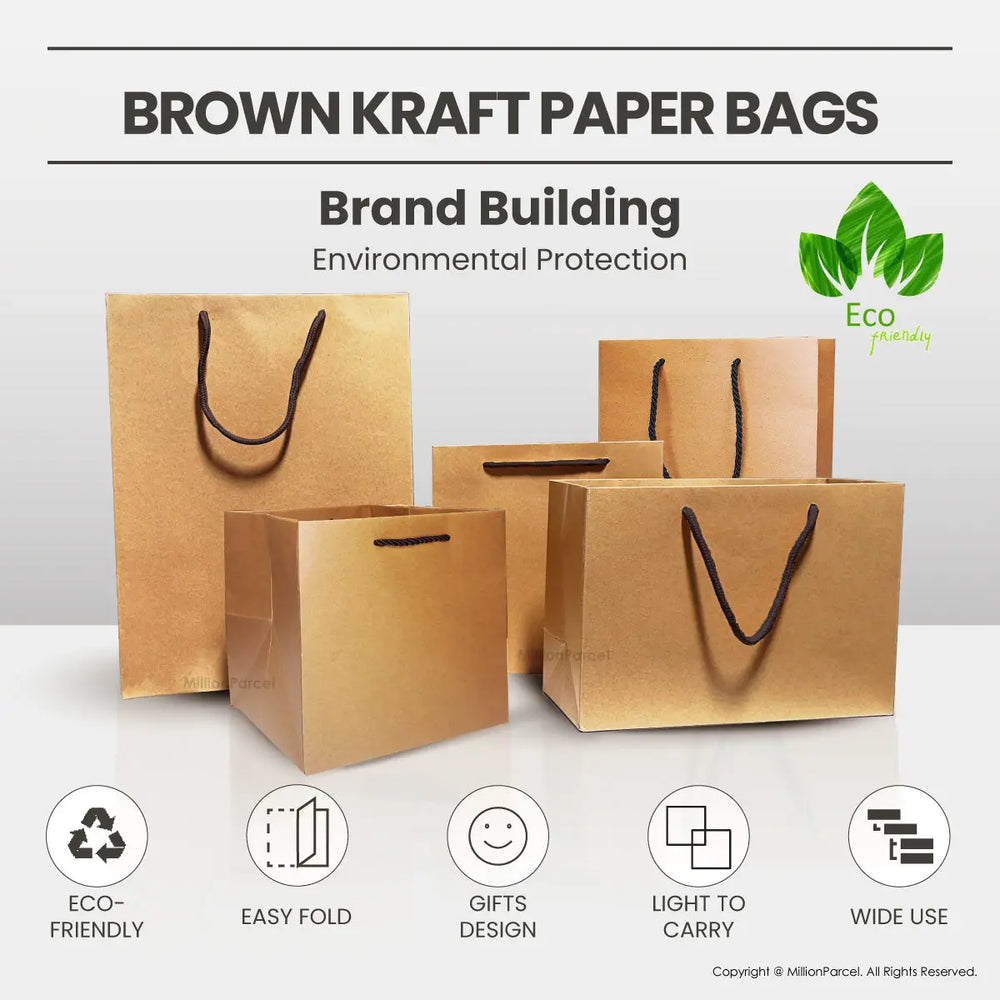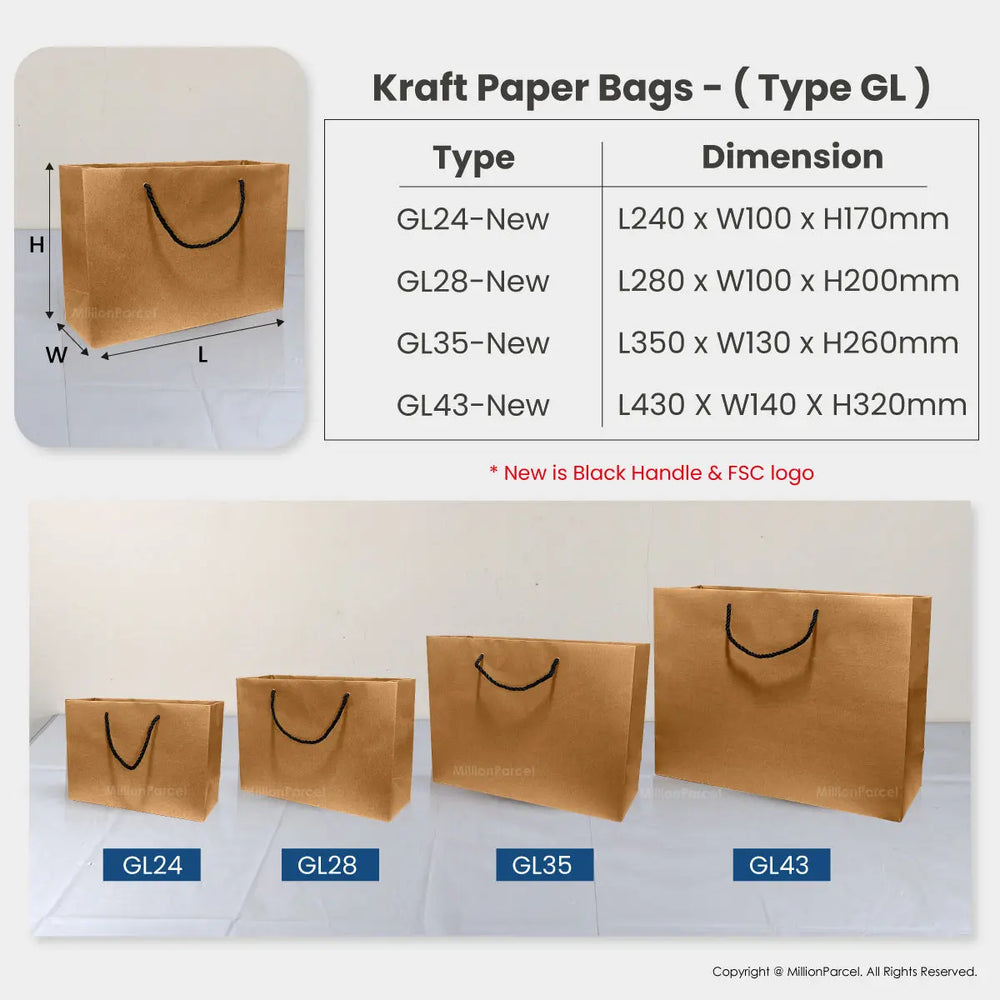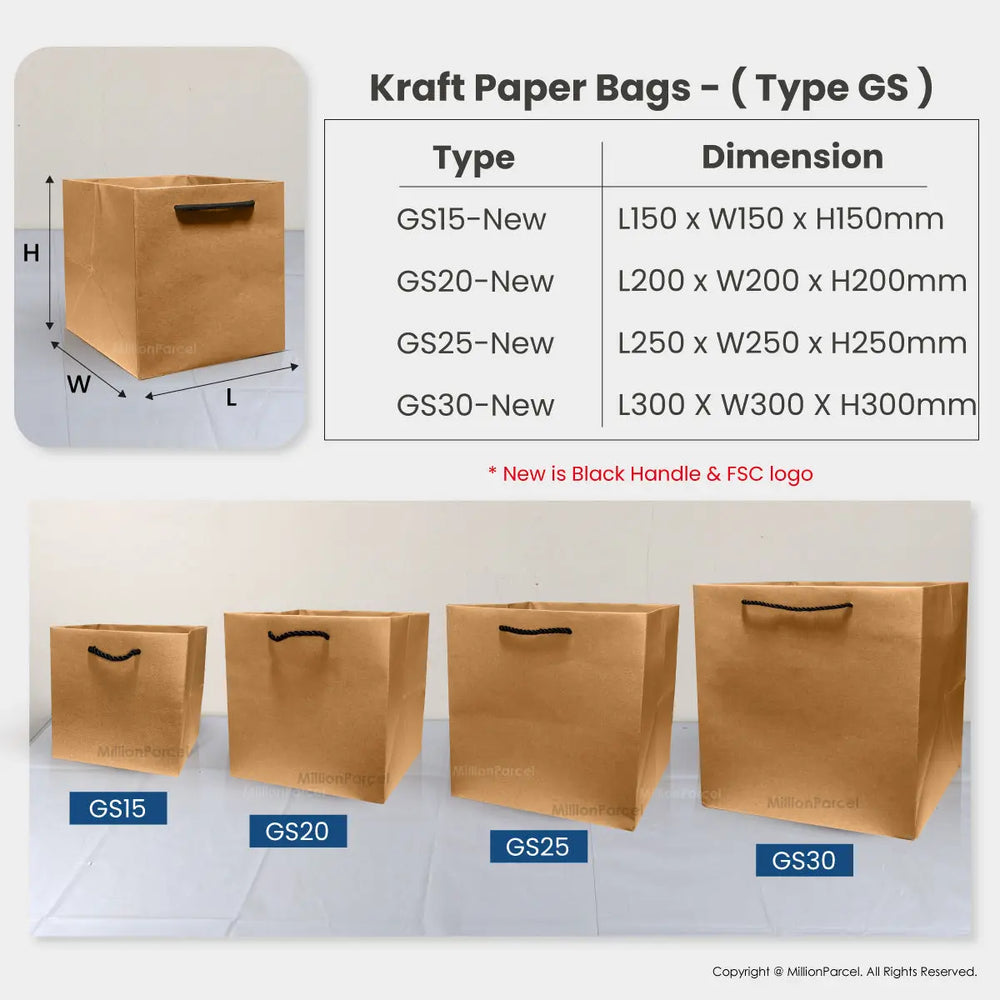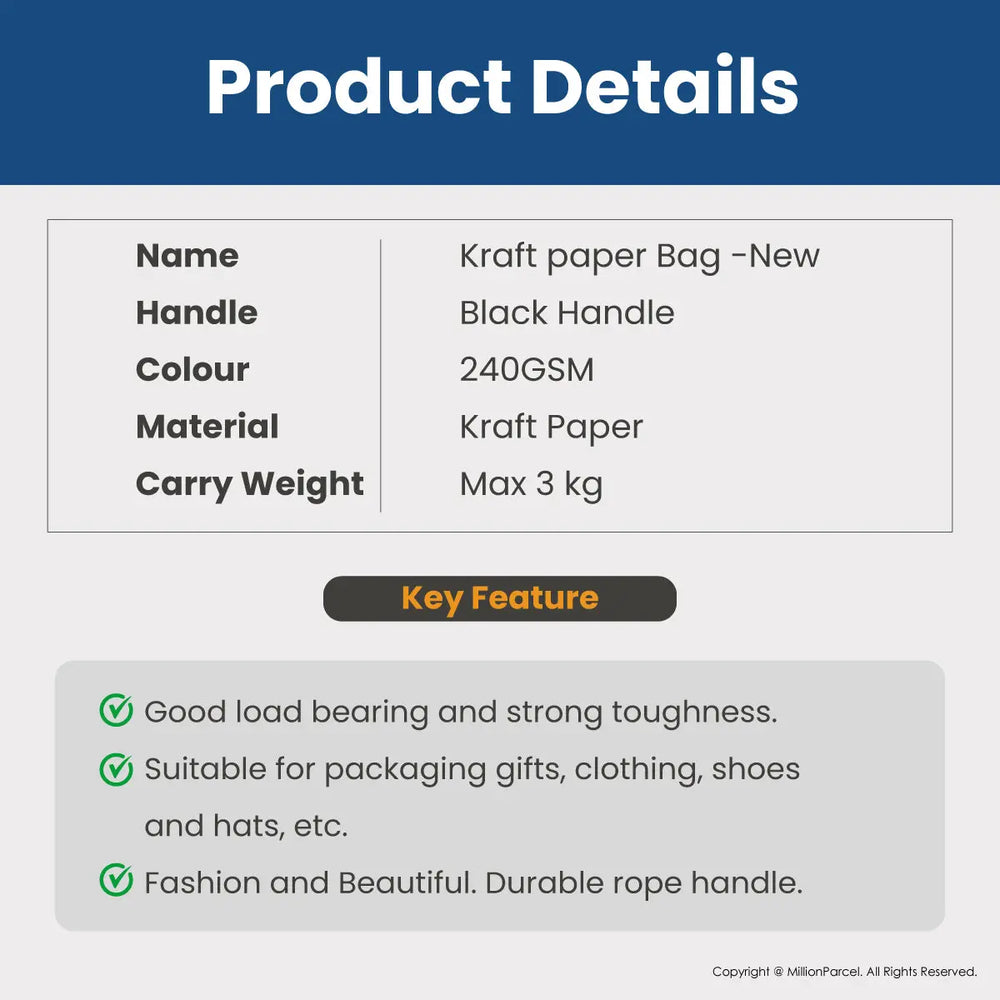 Brown Kraft Paper Bags
---
Best Brown Kraft Paper Bags in Singapore
Details About Our Kraft Paper Bags 
Strong, Durable, and Comes in Various Sizes
With a sturdy base and a strong cotton rope for the handles, each of our  paper bags can carry items weighing up to three kilogrammes. We provide two different types of kraft paper bags in Singapore. Type A comes in portrait form, which is perfect for long, vertical items such as flower bouquets, files, and paper documents. This portrait bag is also strong enough to be used as a wine paper bag. Meanwhile, Type B comes in landscape form, ideal for long, horizontal items such as books, apparels, and dry food products.
Beautiful and Sustainable Alternatives
Go green easily with our kraft paper bags in Singapore. Made entirely of brown paper, these multipurpose paper bags are earth-friendly alternatives to gift wrap. Packing gifts for your loved ones or corporate stakeholders? Bring in a touch of simplicity using our kraft paper bags. Its rugged brown colour is easily customisable with stickers, labels, or intricate pen art. This bag is perfect for gift-giving - a personalised paper gift bag packaging that will surely bring a smile to your recipient's face. The sturdy bag can be reused later again for outings. It is also a more sustainable option than disposable plastic bags when you're out shopping.
Product Highlight
Highly durable and reusable, with a tough adhesive base and strong cotton rope
Easy folding for storage
Multi-sized
Perfect For
Carrying heavy items, up to three kilogrammes
Green alternative to gift wraps and disposable plastic bags
Hear From Our Satisfied Customers
It is always our pleasure to assist you with all your paper bag needs. Check out our customers' reviews above to see what they have got to say about our brown kraft paper gift bags in Singapore. Do leave a comment if you are satisfied with our services too.
Reliable Supplier for Paper Bags in Singapore
As the leading paper bag supplier in Singapore, you can trust MillionParcel to provide you with what you need at affordable prices. To enjoy greater savings, check out our available discount codes. We also offer bulk discounts for large paper bag orders so that you can have the best deals at wholesale prices in Singapore. You can start saving with a minimum $10 purchase.
Quickly purchase our kraft paper bags online with just a few clicks. Once we receive your order, we will immediately ship your paper bags out. We will inform you should the items be out of stock. You may then choose to wait two to three weeks before our new stock arrives or request for a refund. For additional information on your order or delivery, check out our FAQ page.
If you wish to find out more about our paper bags, contact us at hello@millionparcel.sg today.
This product is rated 4.9 of 5.0 stars.
It has received 50 reviews.
Service and Prices
I like the fact that when I order - the shipment is received within a couple of days. Good discounts given, can be better.
As a regular customer, wish you can extend better rates
The bags were so much better quality than I expected. Very sturdy and presentable. I will definitely buy again
The bags are very sturdy, presentable and look great for door gift.
Love them!
Great buy
Sturdy and well- made bags. They look great too.