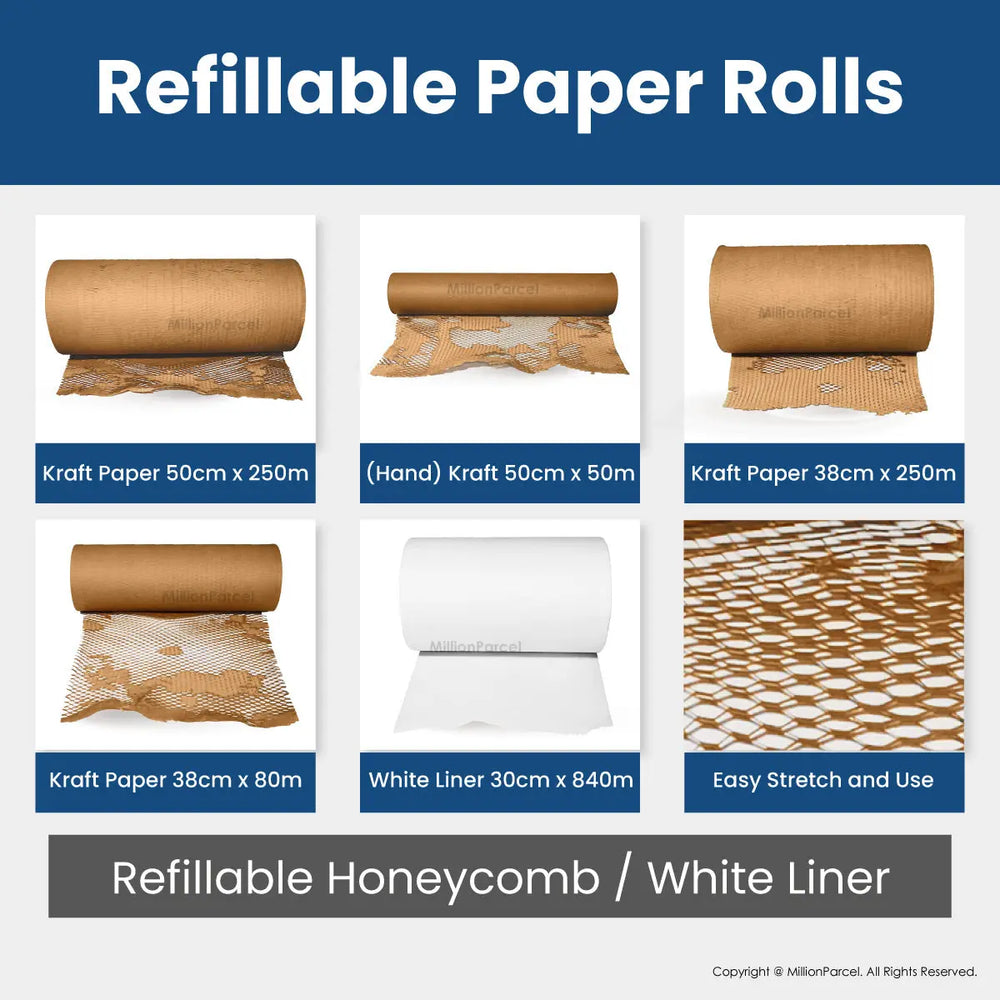 Honeycomb Wrap Paper Rack
---
Please Note: The Dispenser is sales only the rack, honeycomb paper and the white liner paper need to be add on.

Honeycomb paper roll is a sustainable way of packaging fragile items for transportation. Not only can it be completely composted, but it can also be recycled. It is the most sustainable foam packaging alternative and packaging method we have found. The honeycomb wrapping paper mainly uses 0 pollution and 0 plastic raw materials, which mainly replace the traditional plastic foam filling, and can also increase the user's unpacking experience.


This product has no reviews yet.