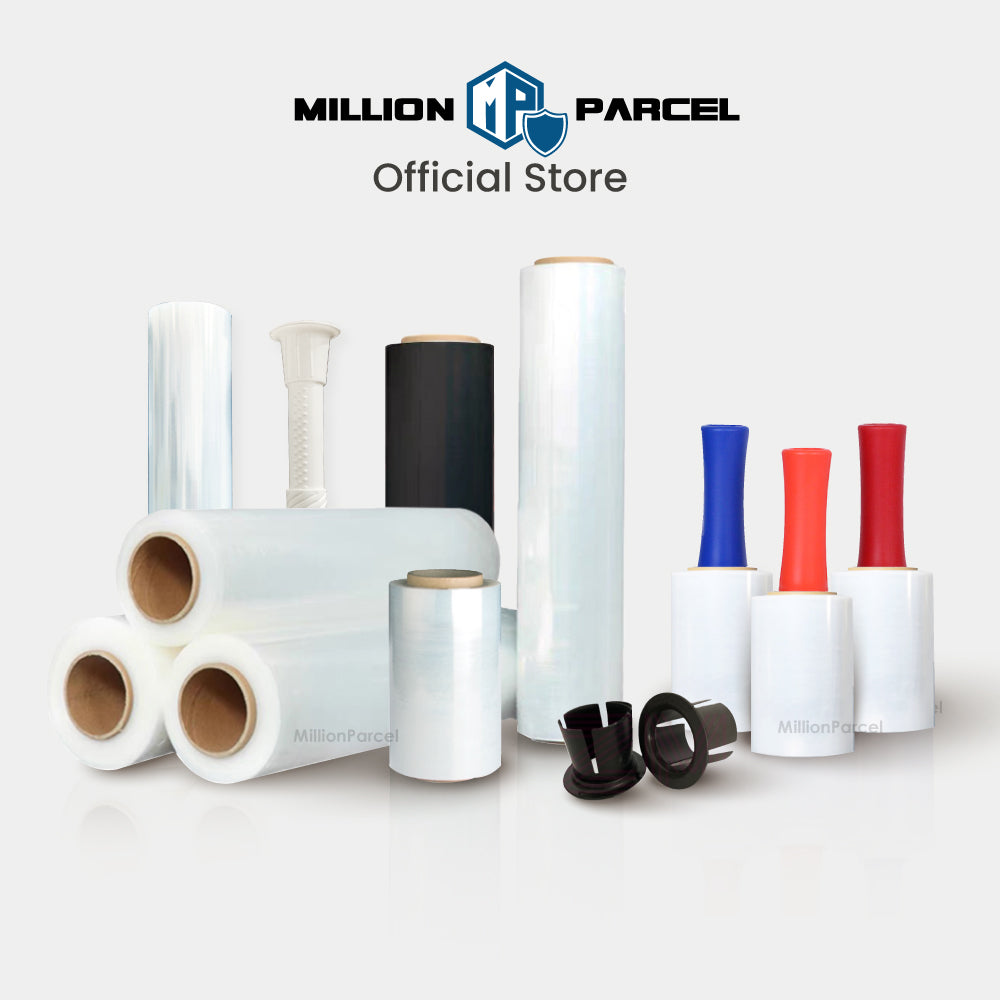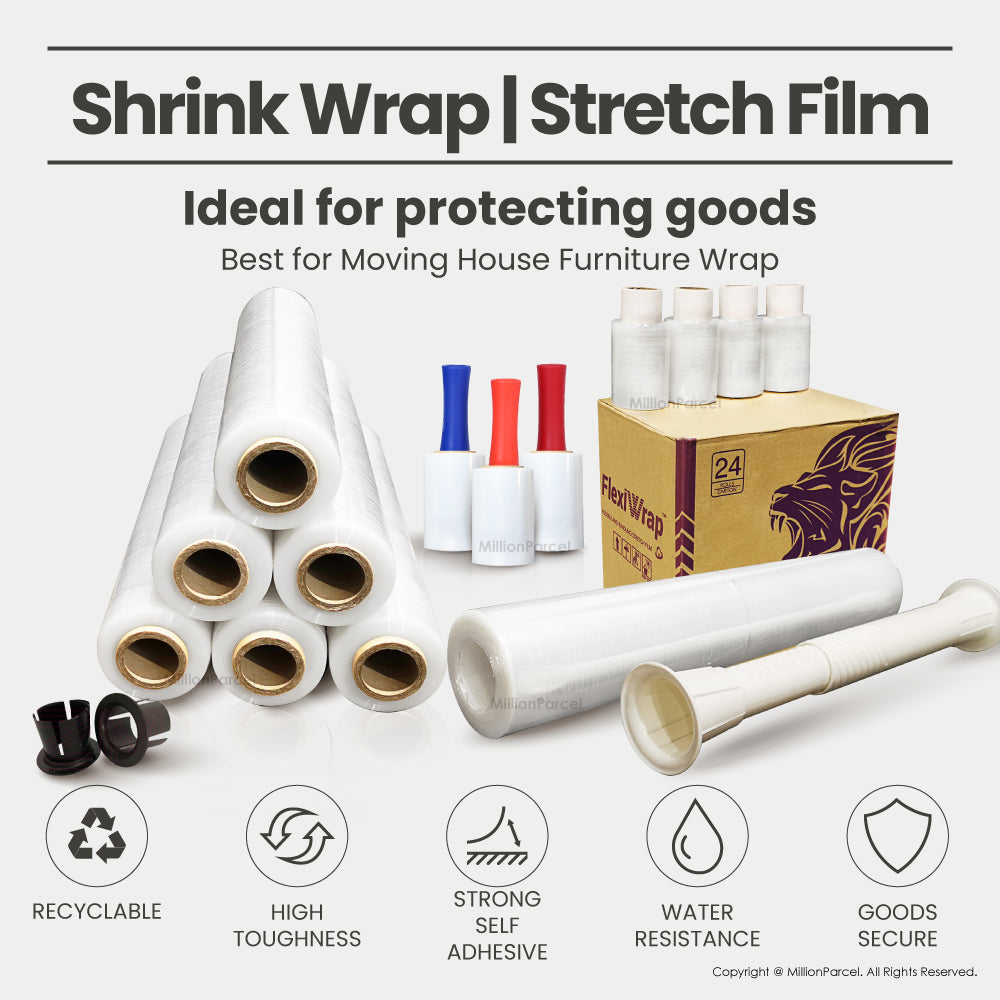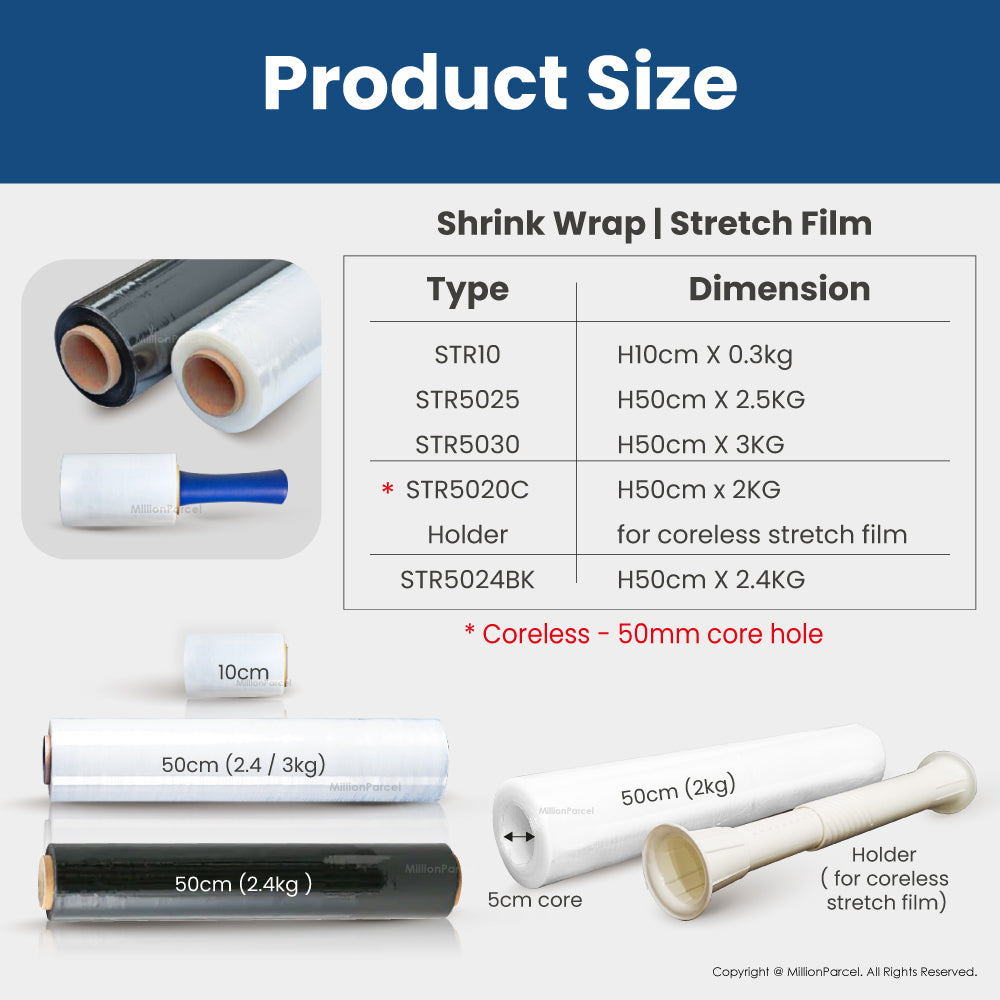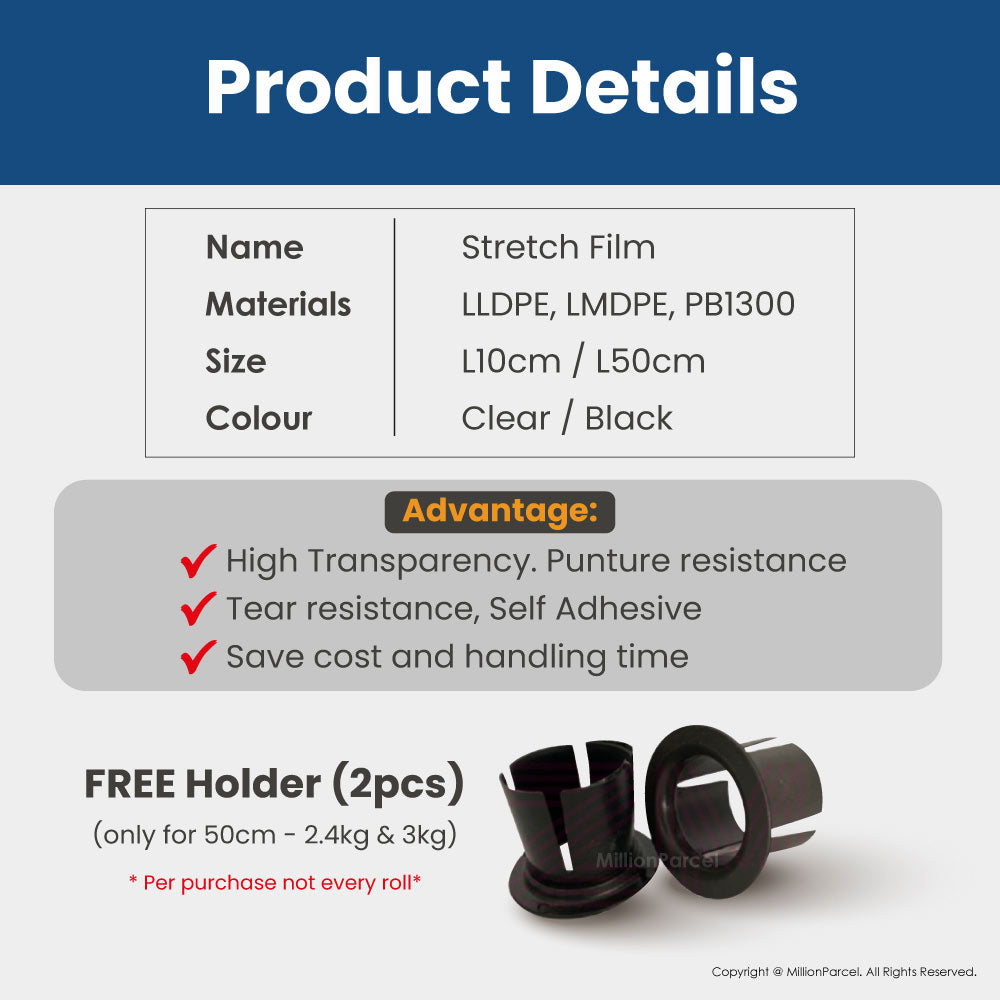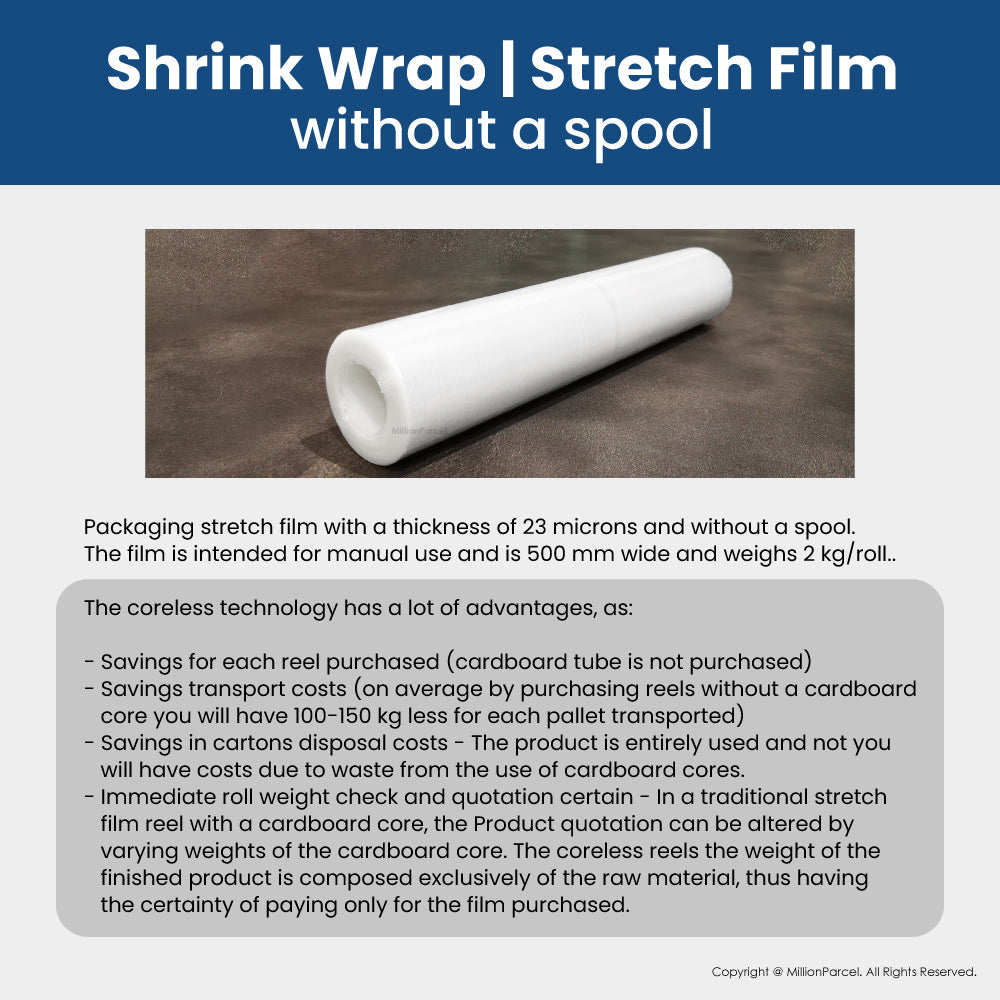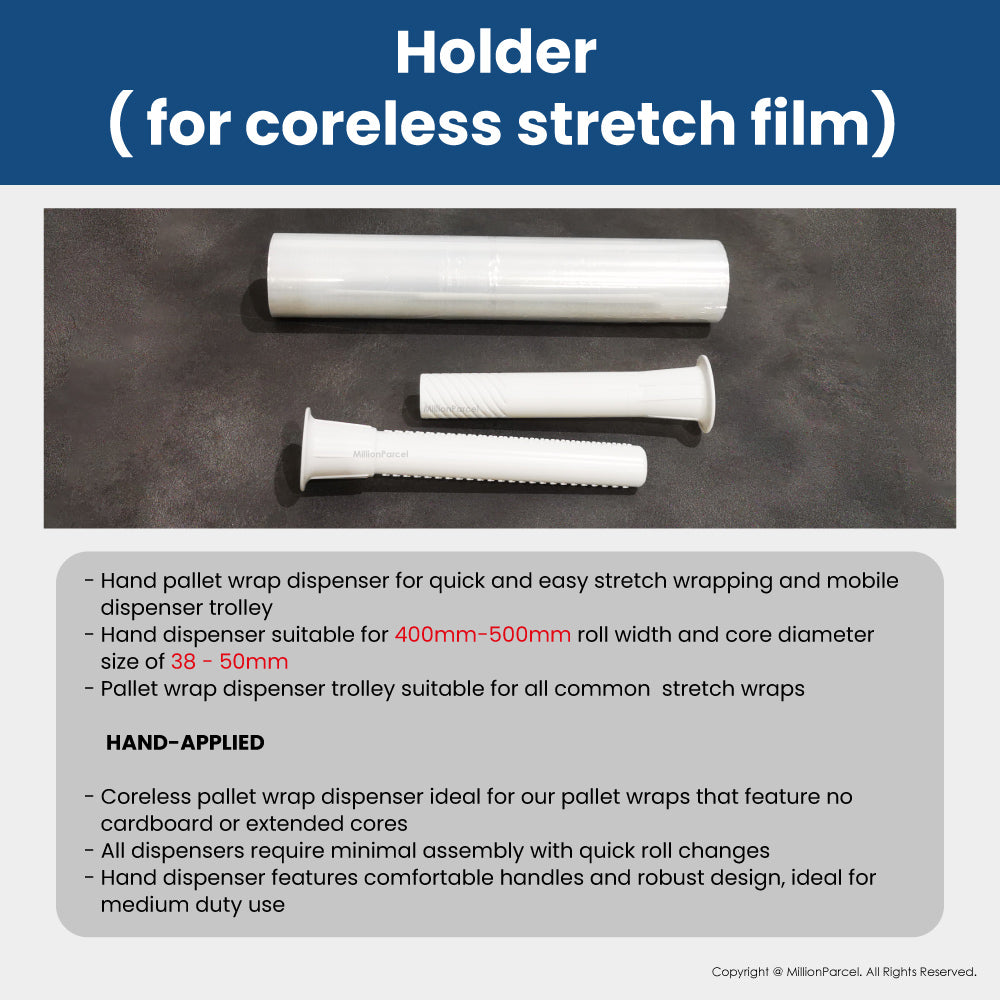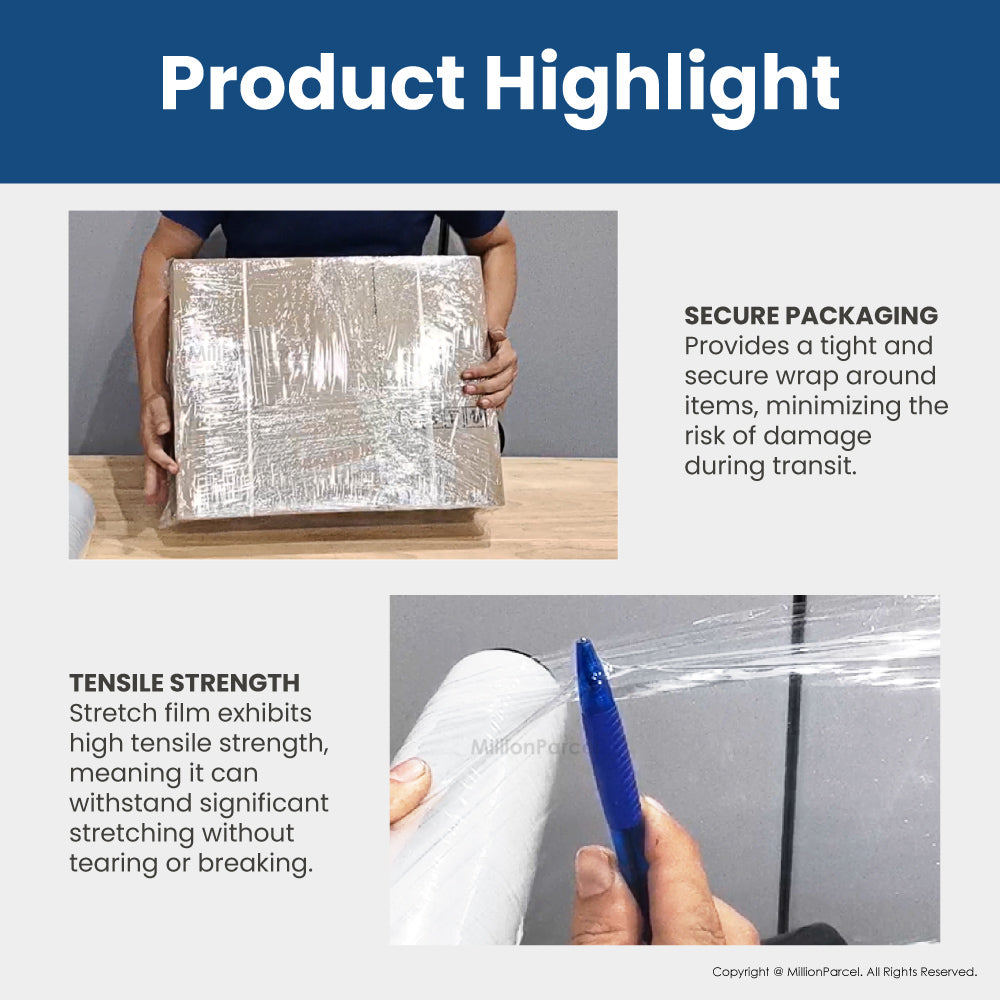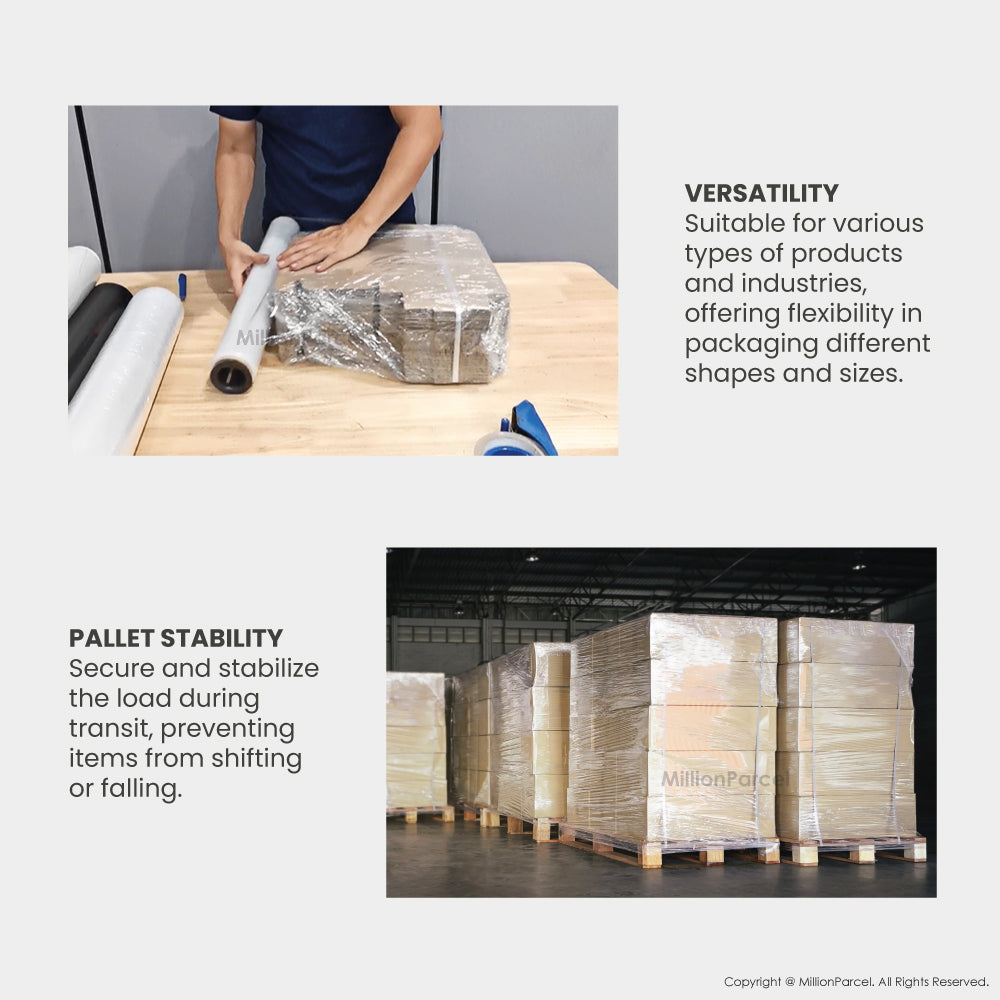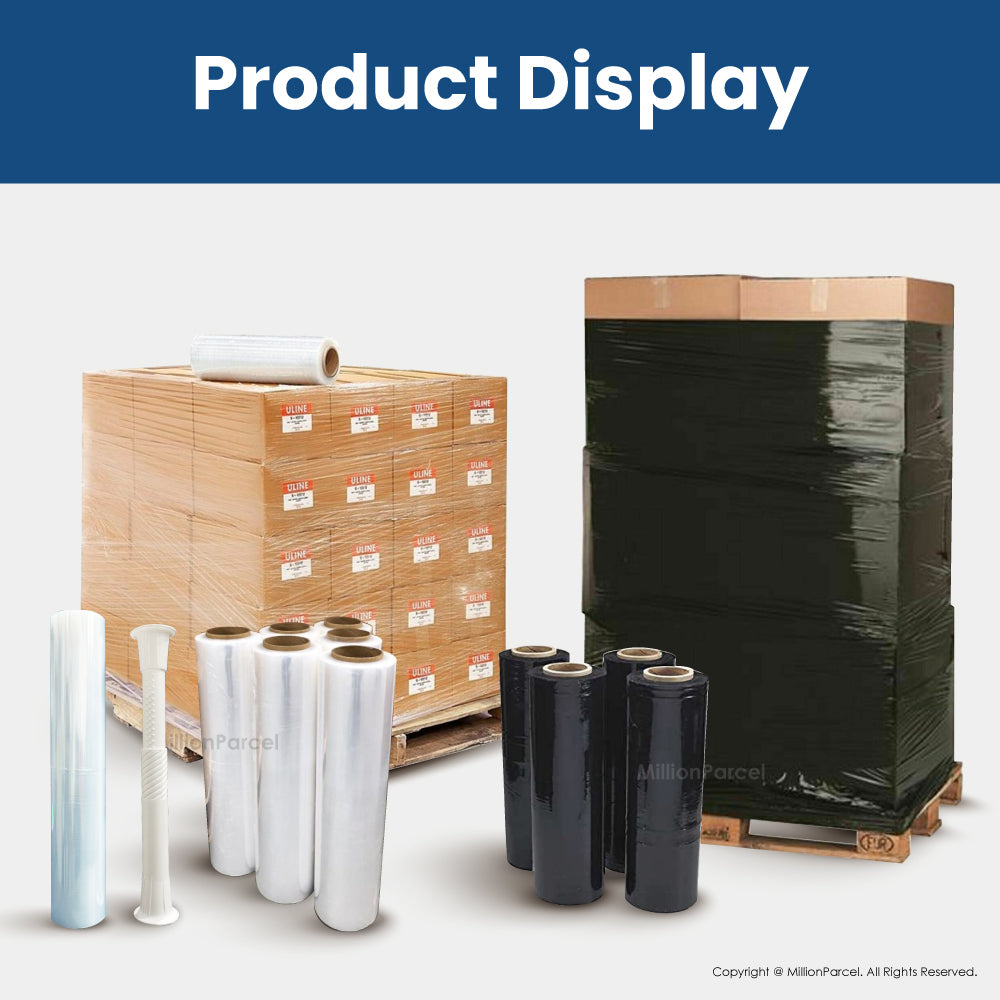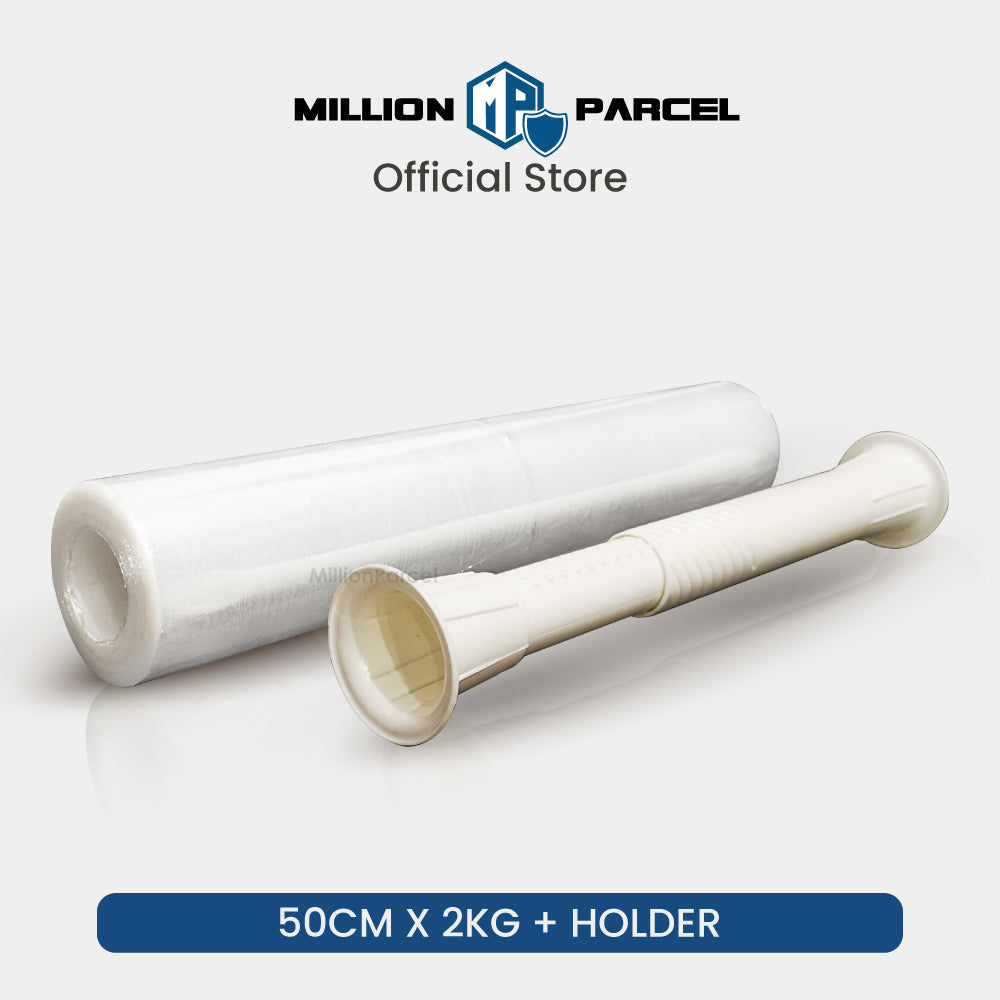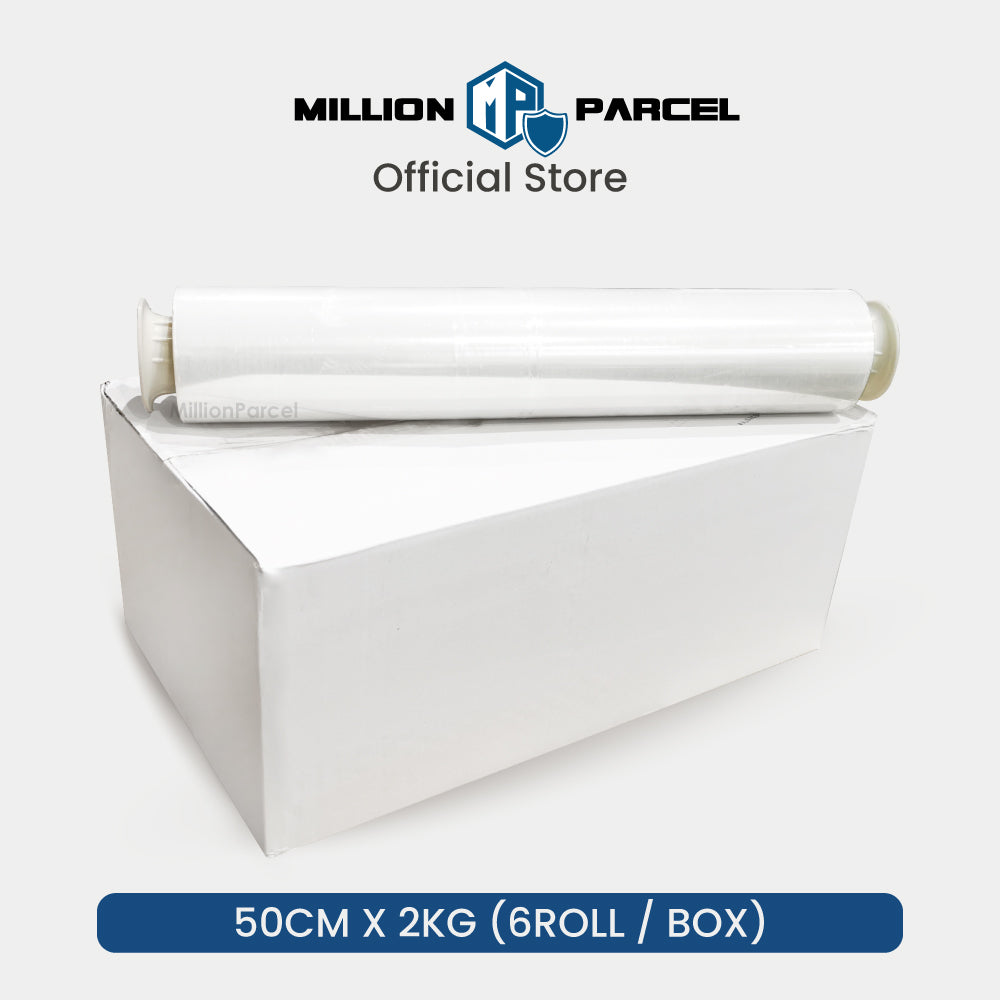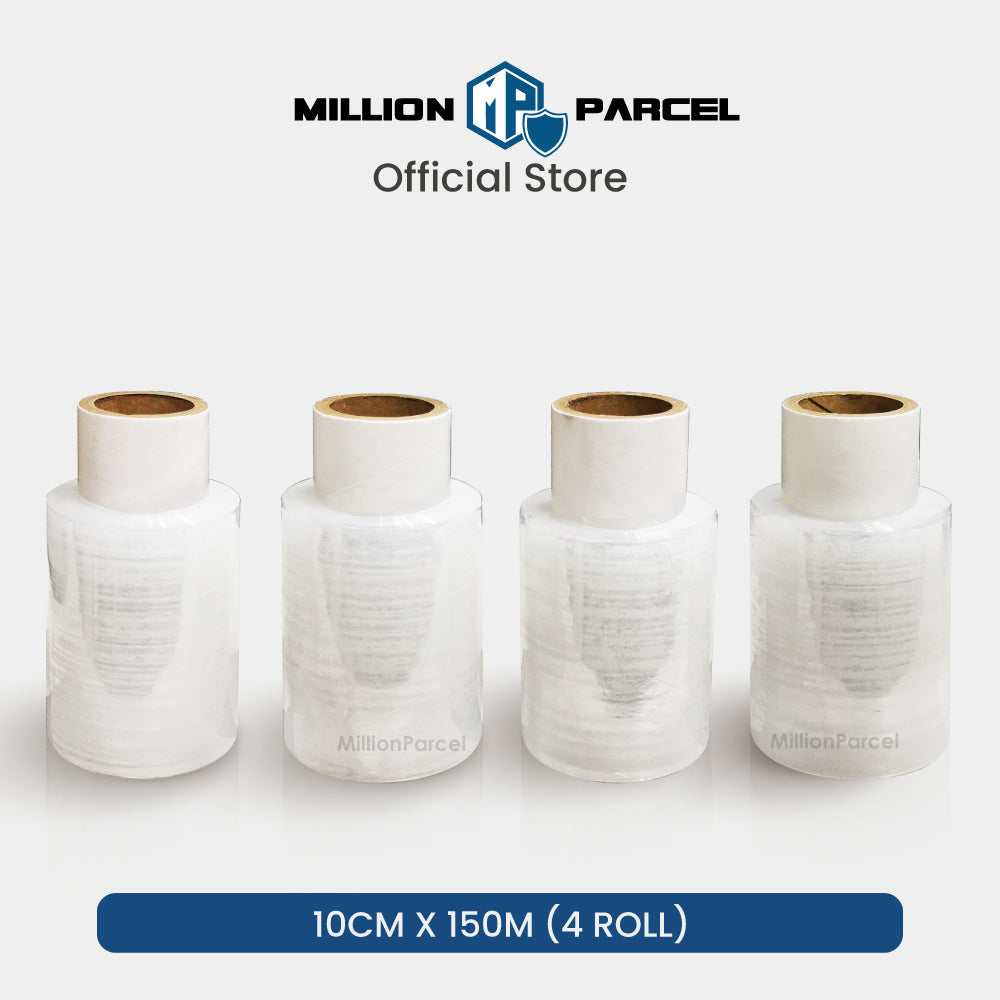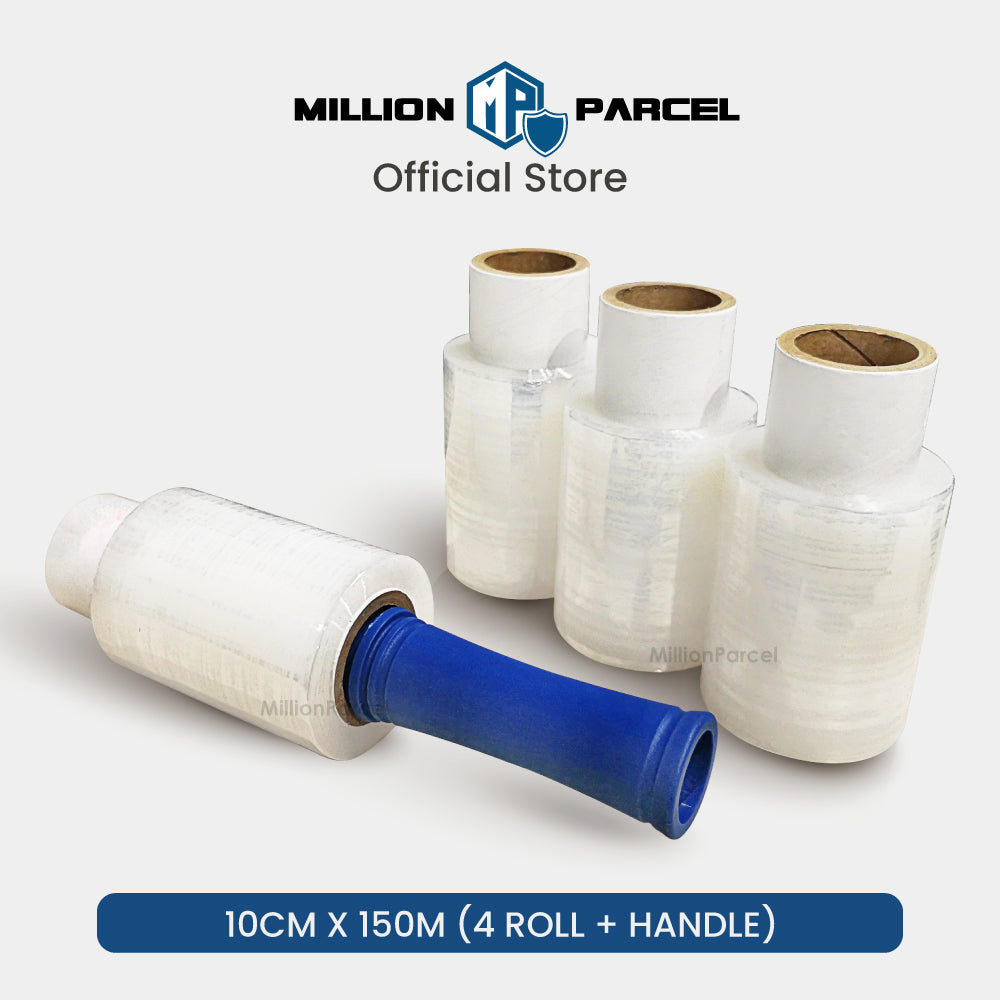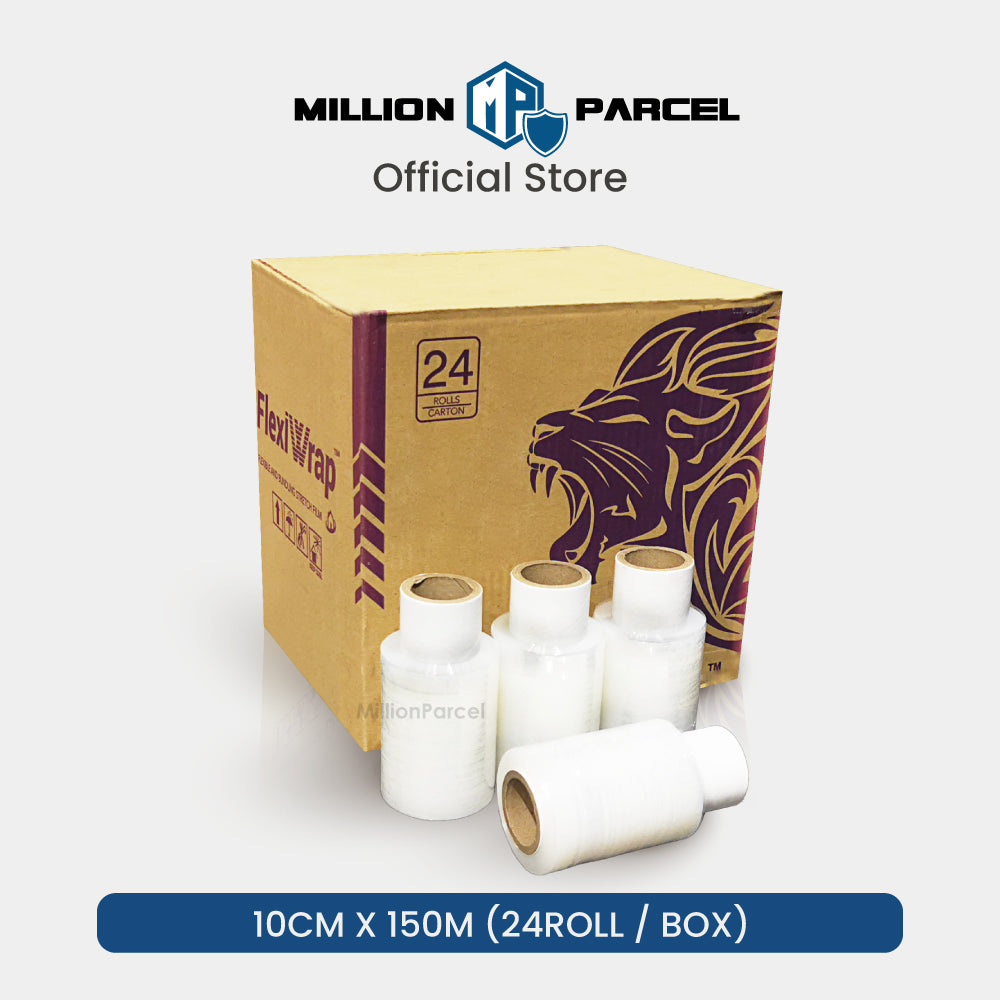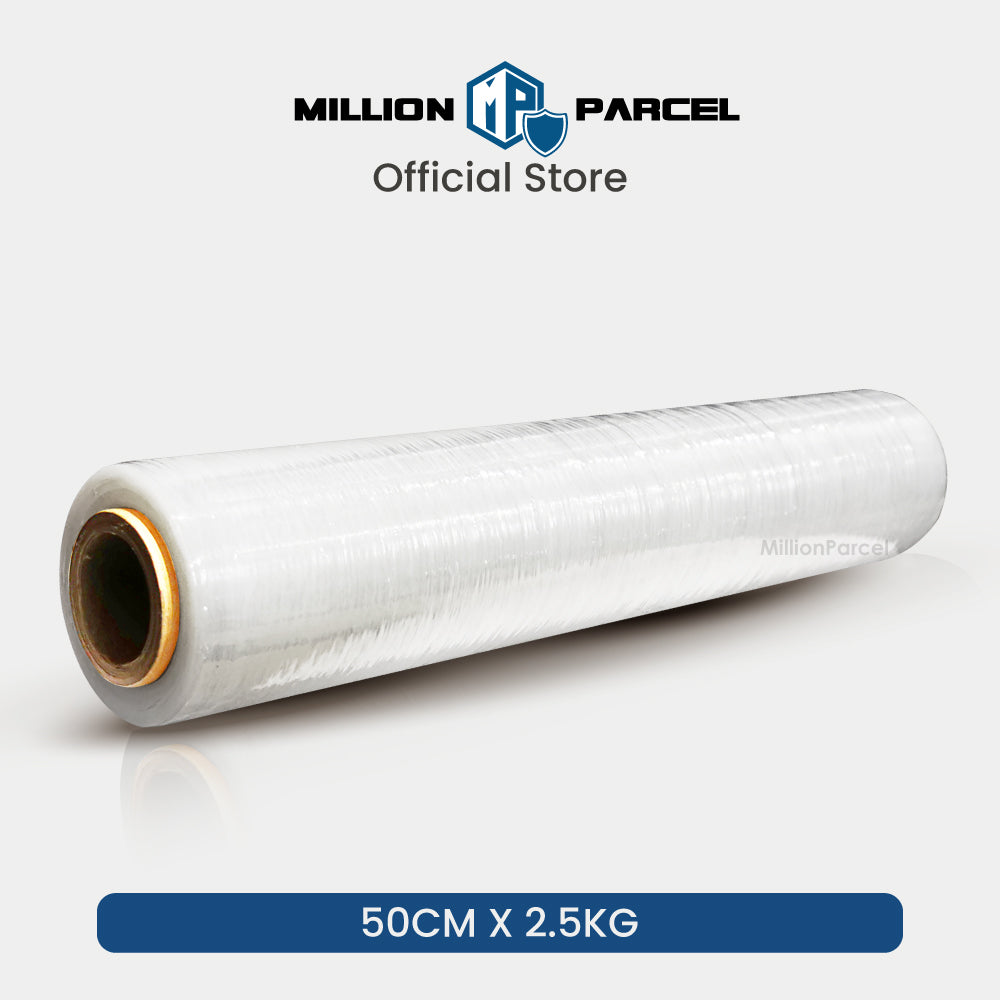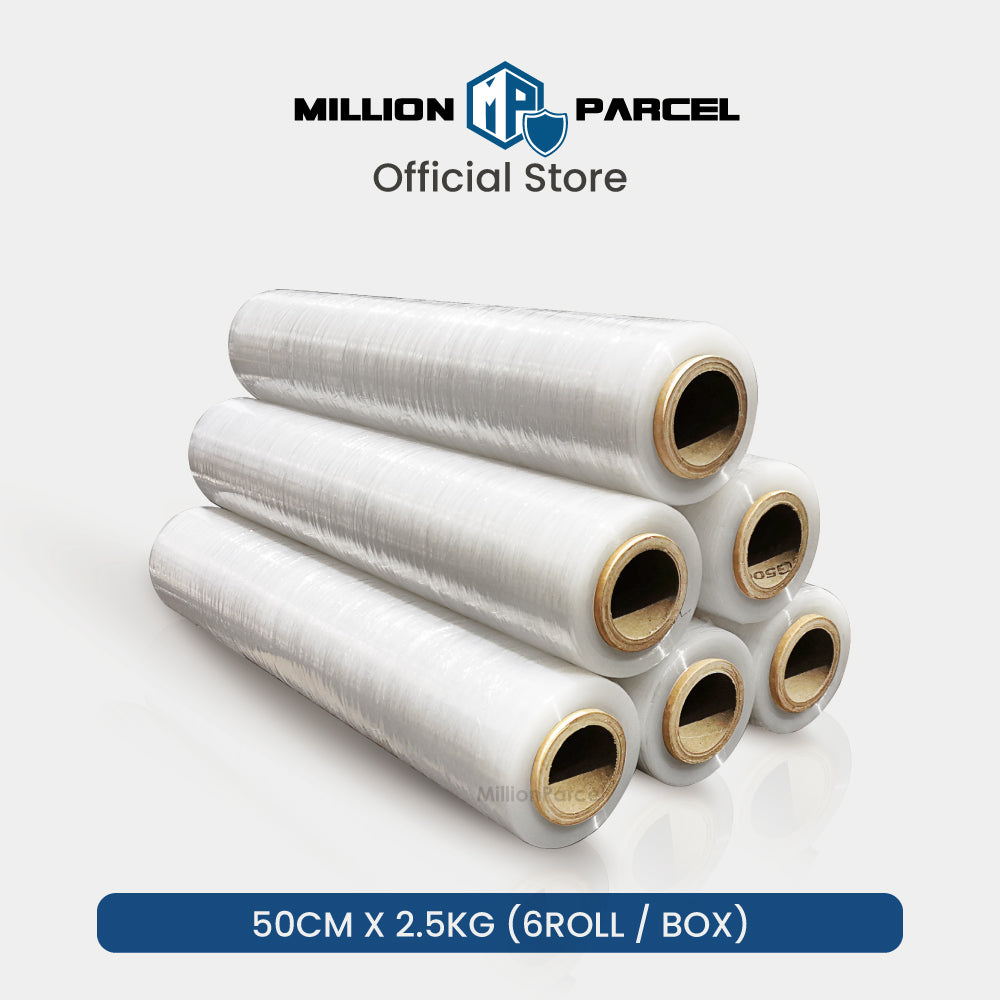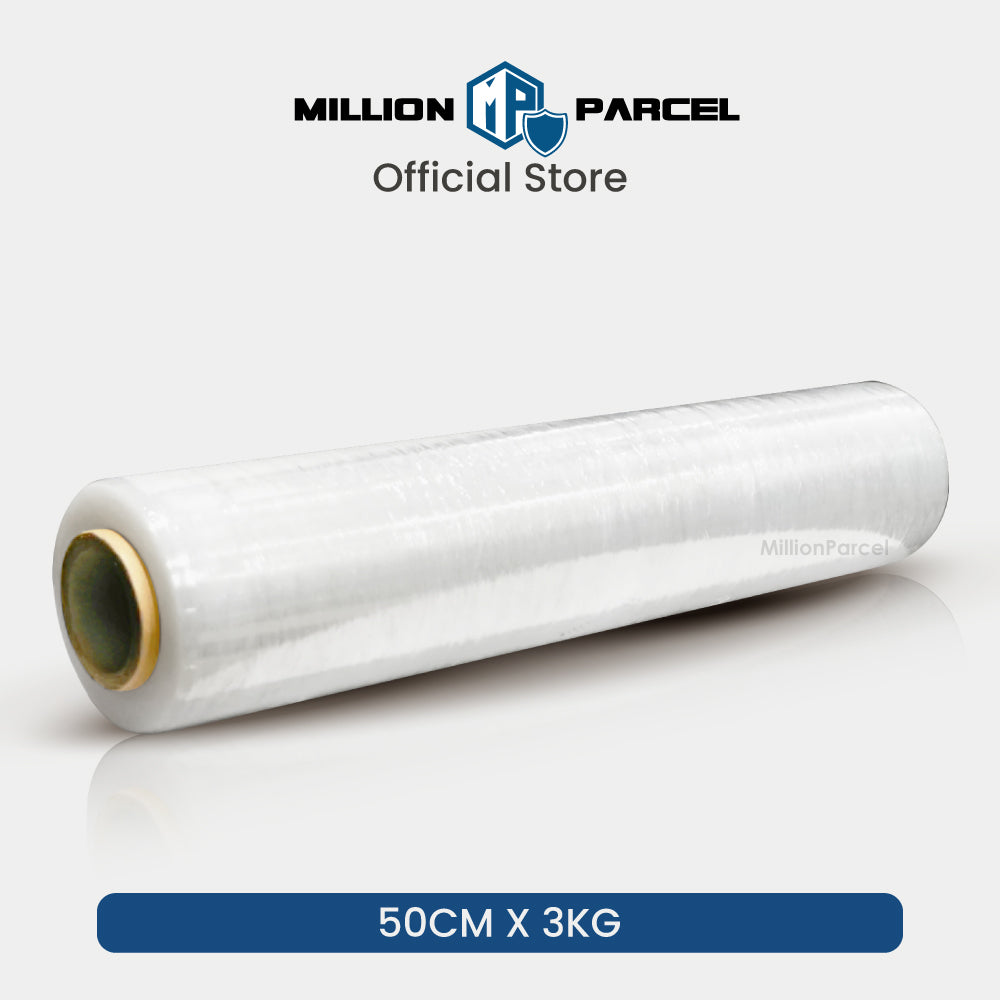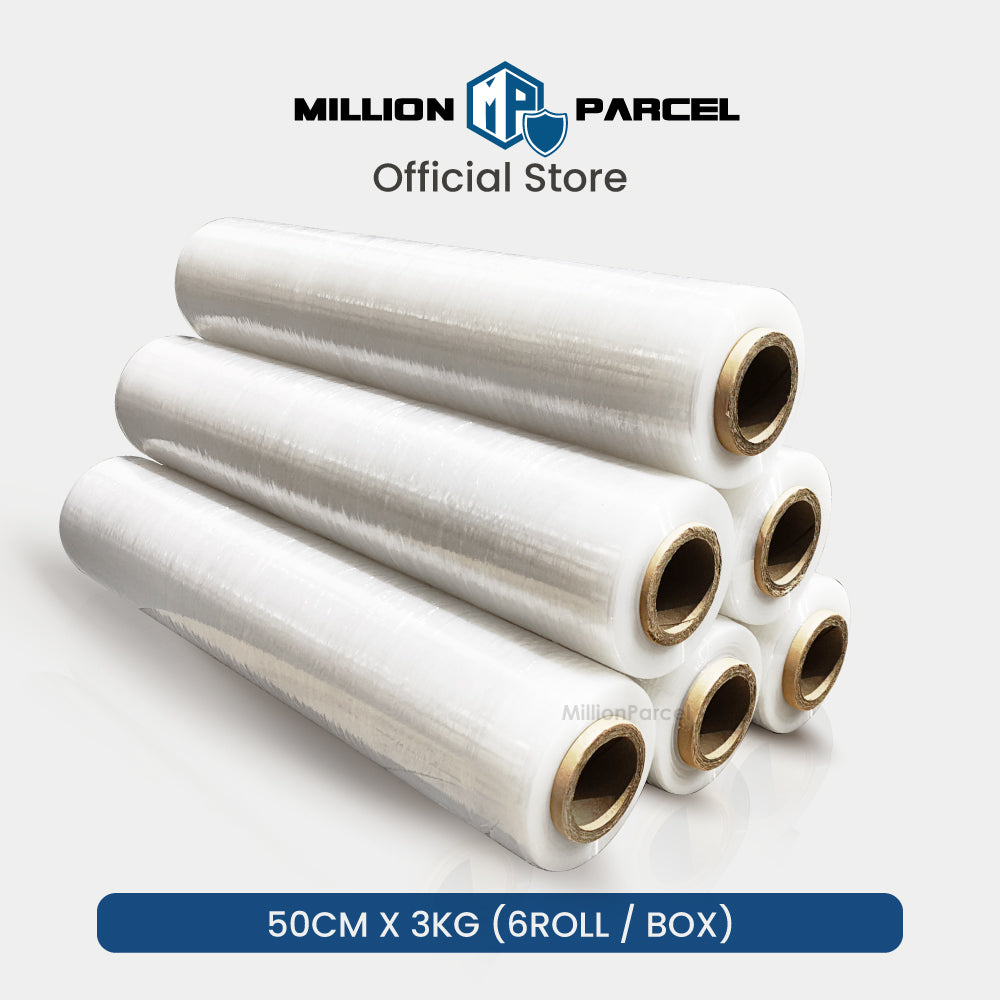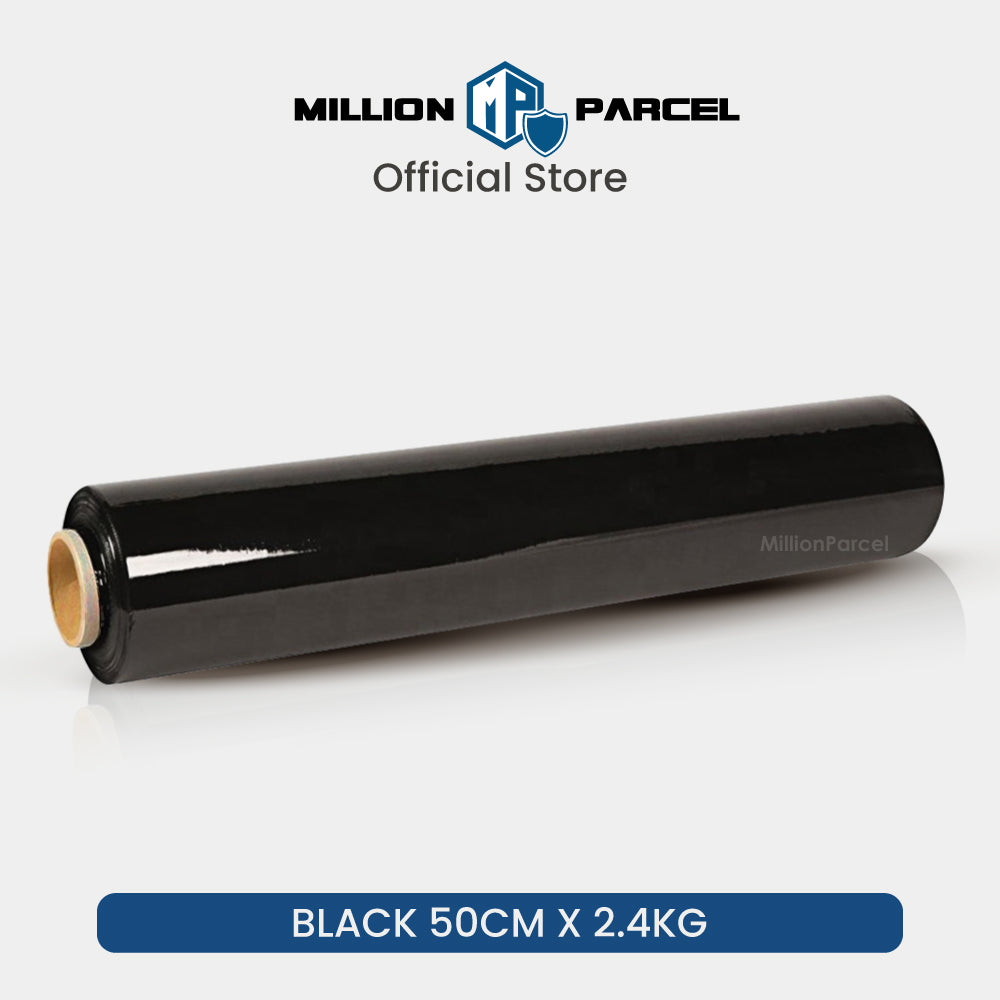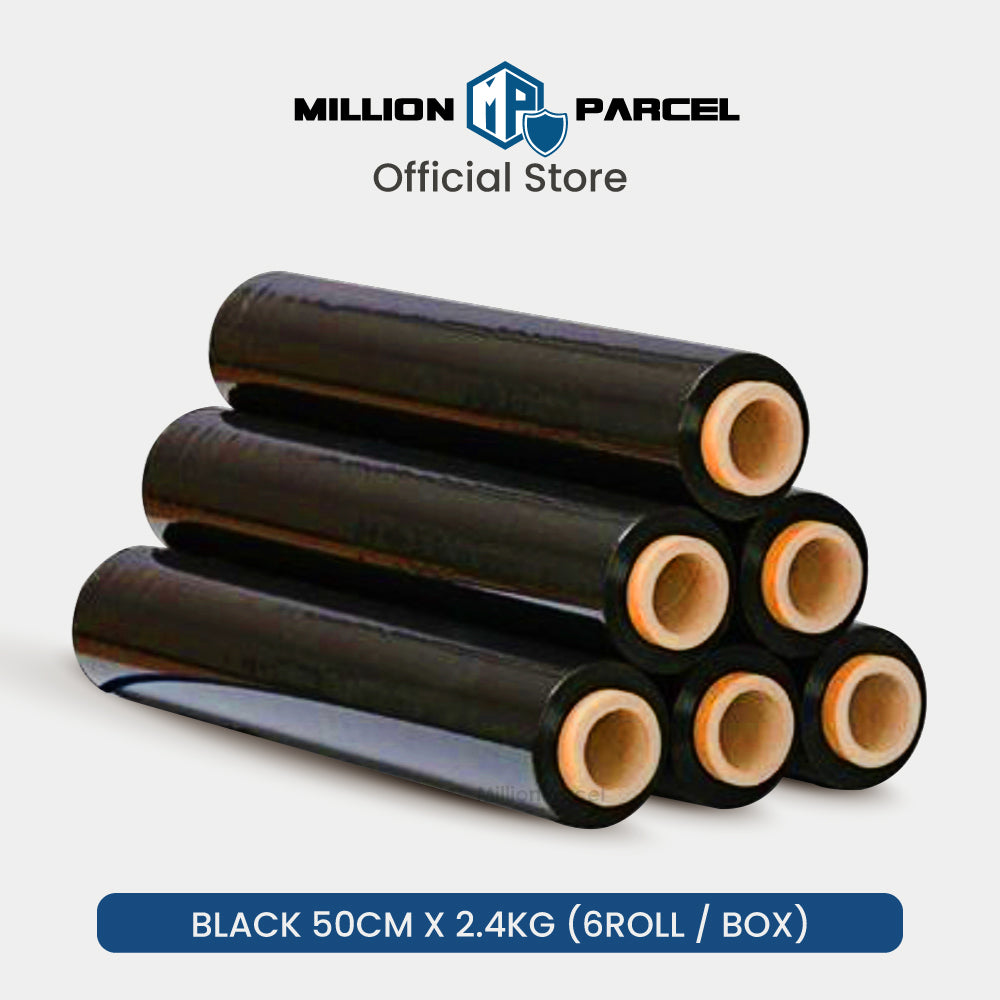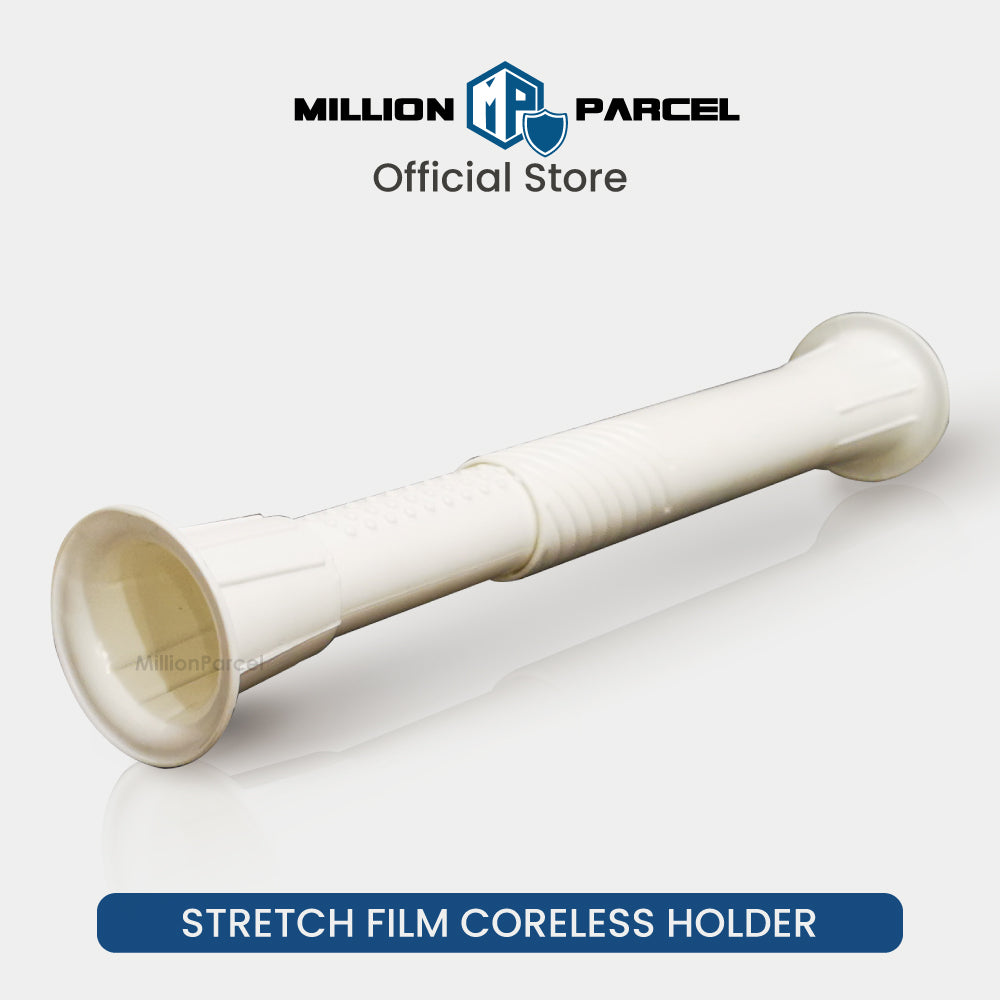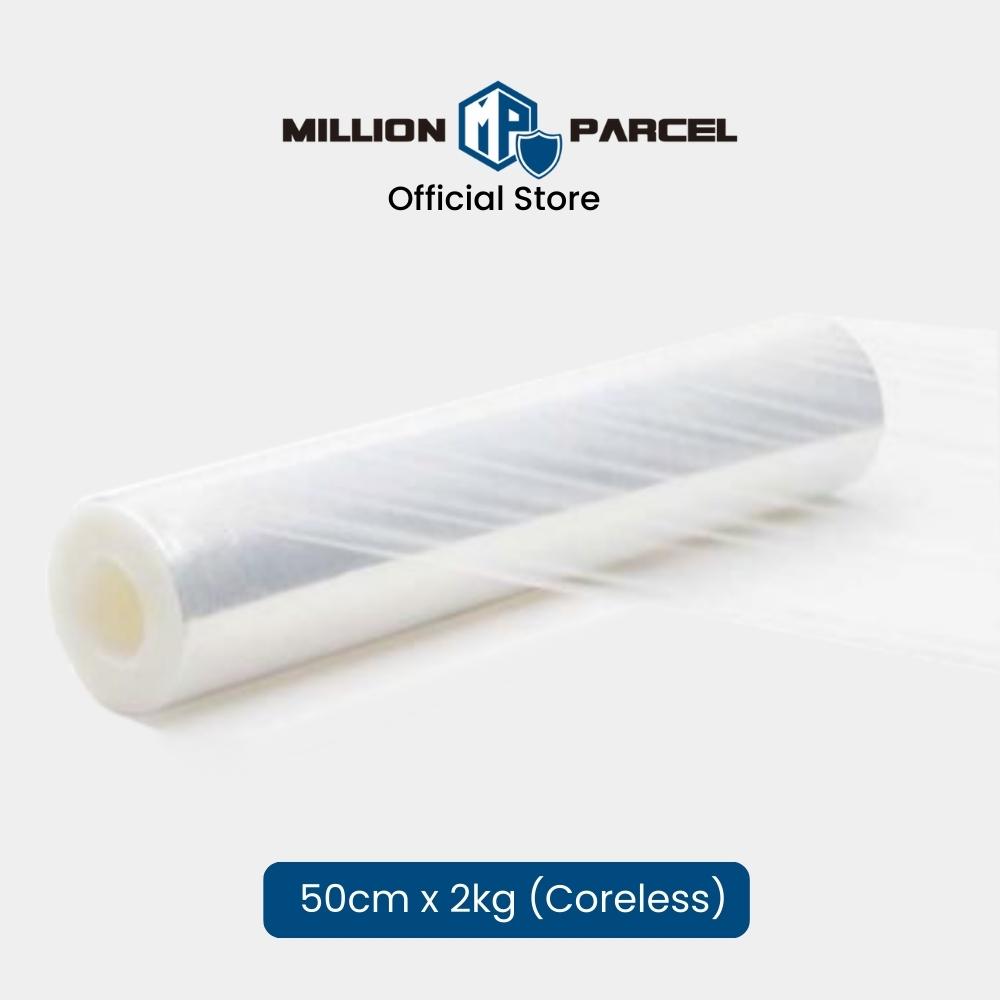 Shrink Wrap | Stretch Film | Best for Moving House Furniture Wrap
---
Pallet stretch film, also known as stretch wrap or shrink wrap, is a roll of highly stretchable plastic film that's made to unitise small, loose packages or goods for easy moving or storage. It helps to ensure that your products are tightly secured even during the jumble of a move. Besides improving the stability of products, these plastic wraps also help to protect against dust, moisture, tampering and pilferage. Before you begin untwining the wrap, be sure to load the placement on a pallet!
Finding a high-quality shrink wrap in Singapore is no easy feat, but luckily, MillionParcel is here to answer your calls! Featuring a plethora of plastic wraps for moving that are manufactured through an advanced 5-layer co-extrusion process, our top-notch film quality will surely exceed your expectations.

Product Highlight
Please note: All ready stocks will be shipped out immediately. In the circumstance where your item goes out of stock, the waiting time will be around 2-3 weeks. We will contact you if your order is out of stock. Thank you.

We house 4 types of 23-micron plastic wraps in Singapore, namely:
Type A: Mini Roll 10cm
Type B: Clear 50cm x 2.5kg
Type C: Clear 50cm x 3kg
Type D: Black 50cm x 2.5kg. Plus, a discreet Black option for added privacy! 🖤
Type E: Clear 50cm x 2kg (Coreless), Save Cost 💖. 
*Coreless handle not include*

Our wraps are:
Multi Functional
Primary Protection
High Transparency
Puncture resistant
Tear-resistant
Hear From Our Customers
At MillionParcel Singapore, your opinion matters. To continue with our constant effort of improvement, our customers' feedback is taken into consideration at every stage of our product development lifecycle. Check out our customers' review above to see what they've got to say about our shrink wraps!
Alternatively, if you'd like to find out more about our products or require further assistance, we're always here to help. Drop us a message here, and we'll get back to you in a jiffy!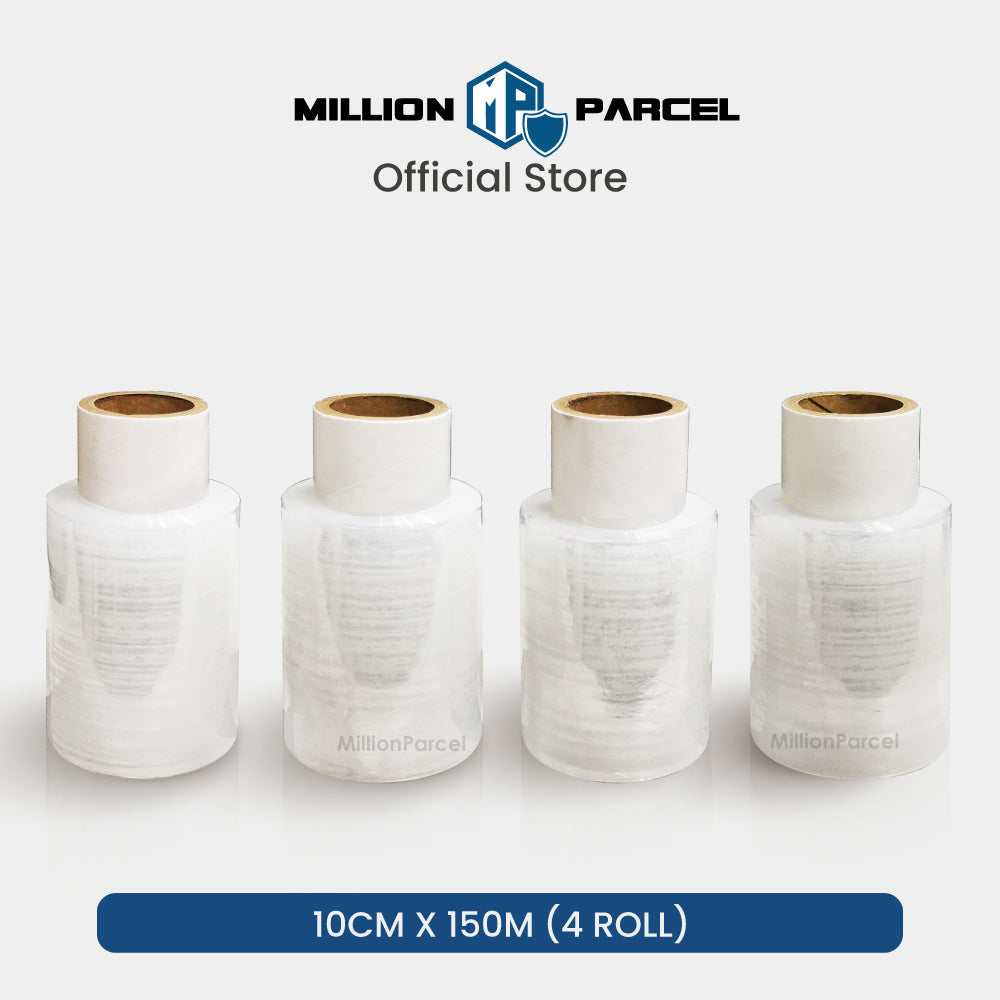 This product is rated 5.0 of 5.0 stars.
It has received 5 reviews.
Unitise Your Pallet Loads with Our Stretch Film
Great service
As usual , the service was fast and efficient. Well done👍
Stretch Film / Pallet Wrap
Stretch Film
It's good item, the best part is to have the tool to roll/ wrap my package. It make my job faster and easier.
Thank you
Stretch Film / Pallet Wrap