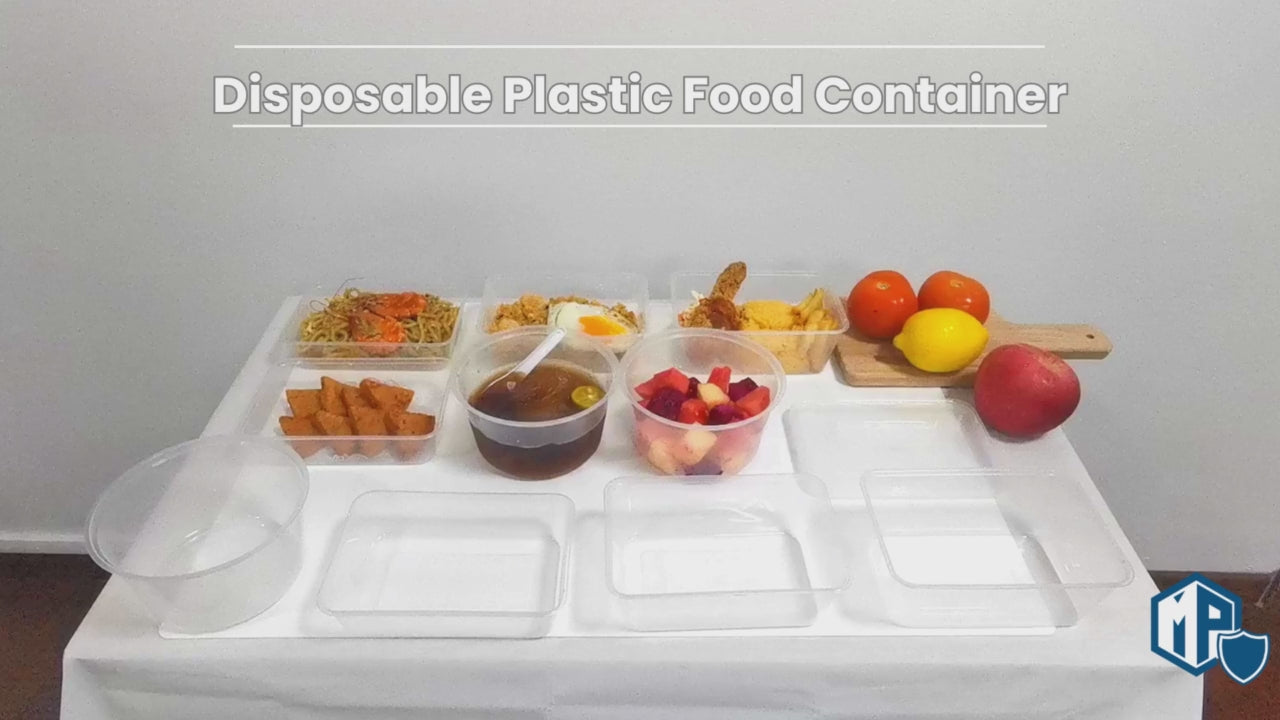 Disposable Plastic Food Container (50pc) / Food Box
---


High-Quality Takeaway Disposable Plastic Food Container
✔️Suitable for food packing, heat and oil resistant
✔️Made in Malaysia
✔️Microwavable

Plastic Food Container in Singapore is a type of food packaging that offers a solid shape. It is often square, cylindrical or rectangular. Most plastic food containers are made of transparent plastic either clear or coloured and are presentable enough for takeaway packaging materials. As the name suggests plastic food containers are food grade and can even be put inside a microwave oven for reheating. For this reason, it is often used for take out meals or made to order dishes in Singapore.
We offer plastic food containers in varying sizes and shapes. You may browse our page for the ideal plastic food container you need for your business and conveniently order them online.
This Plastic Food Container come with 4 size , and below 3 option
Option 1: Set (Boday + Cover) x 50pc
Option 2: Body x 50pc
Option 3: Cover x 50pc
Key Feature
Fried rice, sushi, stir-fry, fruit salad, salad, etc.
For take away or dine in (1 time use)
Suitable for freezed or microwave
NOTE: PRODUCTS ARE MEASURED BY HAND, PLEASE ALLOW 0.5CM ERROR.
ALL PICTURES SHOWN ARE FOR ILLUSTRATION PURPOSE ONLY. ACTUAL PRODUCT MAY VARY DUE TO PRODUCT ENHANCEMENT. Copyright @ Million Parcel. All Rights Reserved..



This product has no reviews yet.